Vulcan Origins & Evolution
Founded in 1912 and named by a Canadian Pacific Railway surveyor, Vulcan is a town located in the Canadian province of Alberta, about midway between the cities of Calgary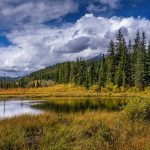 Calgary Origins & Evolution Calgary, located in the foothills of the Rocky Mountains of Alberta, Canada, has a rich and diverse history. Its name originates from a bay on the Isle of Mull, Scotland. It was officially founded as a town in 1884, and by the year 1891, it had elected its first mayor. The development of Calgary was primarily... and Lethbridge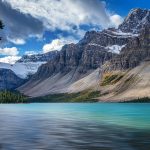 Brief History of Lethbridge Located in the province of Alberta in Canada, the city of Lethbridge has grown steadily ever since its founding as a mining town in the late 19th century. In 1883, Elliot T. Galt had a vision of a prosperous coal mining operation in the area. A year later, Galt's dream was realized, and the North Western.... Initially, Vulcan was recognized as a major grain shipping point servicing Southern Alberta's powerful agricultural industry. But in the years since, this quaint town has evolved into something quite unique. Vulcan has fully embraced a namesake it shares with the home planet of Spock, a character from the iconic Star Trek franchise. With various attractions and activities themed around science fiction, it has steadily morphed into a global magnet for Star Trek fans.
City's Geography & Demography
Located in Canada's Prairie region, Vulcan is surrounded by rolling plains and rugged beauty. Characterized by a semi-arid climate, the town experiences short, cool summers and long, cold winters. Vulcan has a population of approximately 1,917 residents, according to a 2021 Alberta government census. It is a cozy and tightly-knit community that is both welcoming and inclusive, embodying the very best of small-town Canadian living.
Cultural & Artistic Landscape in Vulcan
Despite its size, Vulcan has a rich and vibrant cultural scene. The town's crown jewel is the Vulcan Tourism and Trek Station, a visitor center reminiscent of a spaceship. The lore of Star Trek is ever-present, with various events such as the annual VulCON: Spock Days/Galaxyfest and the Vulcaptain: Engage Gala. This immersion into Star Trek culture showcases the town's creative flair and love for the arts. Vulcan also celebrates its agricultural roots with the Vulcan County Alberta Open Farm Days, demonstrating its rich and diverse cultural spirit.
Educational & Research Facilities
Education in Vulcan is catered by the Palliser Regional Schools which include the Vulcan Prairieview Elementary School and County Central High School. There's also the Vulcan Outreach School that provides alternative education. Although there isn't a university within Vulcan, various high-class institutions are accessible in nearby Calgary. Also, the Vulcan Municipal Library keeps the community enlightened with its extensive collections and provides space for group discussions and meetings.
Vulcan's Highlights & Recreation
When it comes to landmarks, Vulcan is quite distinctive. The town is home to a Star Trek-themed walkway called "The Galactic Experience", as well as a Starcraft model and space murals. Moreover, a colossal model of the Starship Enterprise, one of Star Trek's most recognizable ships, resides here. Recreationally, visitors can enjoy the natural beauty of the local parks and outdoor spaces, including the Vulcan Lions Centennial Park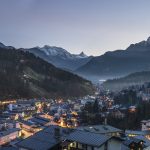 A Storied Past: The Historical Significance of Centennial Park Named in honor of Canada's centennial in 1967, Centennial Park illustrates the country's rich history and evolution over time. A living testament to Toronto's commitment to preservation, the park stretches over an expansive 525 acres and was unveiled to commemorate the country's 100th birthday. Venturing through the serene environs, it is... and the Vulcan Golf and Country Club.
Commerce & Conveniences
The town offers a variety of shops that cater to both locals and tourists. These include the Vulcan Home Building Centre, Vulcan Pharmacy, and a multitude of eateries and convenience stores. Moreover, visitors can take advantage of unique Star Trek merchandise available at the tourist center. Banks abound, and the post office efficiently meets the postal needs of residents and visitors. Vulcan also hosts seasonal sales events attracting shoppers from near and far.
Transport & Connectivity
Vulcan is well-connected by the Alberta Highway 23. A network of local public transportation offers convenient intra-city transit, and Calgary's international airport is just over an hour's drive away. This, coupled with a welcoming and hospitable community, makes Vulcan's connectivity an absolute breeze.
Sports Facilities
For the athletically-inclined, the town boasts the Vulcan District Arena that hosts various sports events. The thoroughly equipped Vulcan Prairieview Elementary School ground hosts community sports as well. Golf enthusiasts will find the Vulcan Golf and Country Club both challenging and rewarding.
Traveler's Final Take
Vulcan proves that size doesn't measure a town's charm. A visitor may arrive for Star Trek, but it's the warm community, the proud agricultural heritage, the artful blend of education and culture that entices them to prolong their stay. Vulcan is indeed a unique pocket of Canada that offers something for everyone.
Must-Visit Spots in Vulcan:
Vulcan Tourism and Trek Station
The Galactic Experience Walkway
Starship Enterprise Model
Vulcan Lions Centennial Park
Vulcan Golf and Country Club
Vulcan Home Building Centre
Vulcan Pharmacy
Vulcan District Arena
Vulcan Municipal Library
Vulcan County Alberta Open Farm Days Event