Whitehorse Origins & Evolution
Whitehorse, the picturesque city nestled in Canada's Yukon Territory, has a rich history that begins centuries ago. Founded during the gold rush in 1898 as a transportation hub due to its proximity to the Yukon River, the city has certainly evolved over the years, shifting from a bustling boomtown to the modern, cultural hub it is today. Whitehorse was incorporated as a city in 1950, and in just a few decades, it has seen substantial economic development. Despite this rapid growth, the city has retained its unique, small-town charm, inviting a sense of community amongst its inhabitants.
A notable point of interest, the S.S. Klondike National Historic Site, offers insight into the town's origins. This restored sternwheeler pays homage to Whitehorse's early dependence on river travel. The copper and gold mining history of the region is further represented by the MacBride Museum of Yukon History, fascinating locals and tourists alike with its wealth of historical artifacts.
City's Geography & Demography
Whitehorse is the largest city in northern Canada, located alongside the Yukon River, which was traditionally a water route for the native First Nations people and later, gold seekers. Bordered by wilderness, the city is surrounded by mountains and forests, lending an idyllic and picturesque scenery that attracts nature lovers far and wide.
The city experiences a subarctic climate, with long, cold winters and short, warm summers, where temperatures can reach up to 24°C. As for the population, Whitehorse is home to nearly 26,000 residents of diverse cultural backgrounds, contributing to a vibrant multicultural community.
Cultural & Artistic Landscape in Whitehorse
Whitehorse is a haven for art and culture. The city hosts numerous events and festivals throughout the year, including the well-known Adaka Cultural Festival and Yukon Sourdough Rendezvous that celebrate the history and traditions of the region.
The city's artistic scene is also thriving. The Yukon Arts Centre offers a range of performances, exhibits, and community projects and there's always a buzz at the Northern Front Studio which showcases contemporary visual arts. Also garnering attention is the Takhini Hot Springs, a geological hot spring site that doubles as a canvas for the International Hair Freezing Contest held during winter.
Educational & Research Facilities
Education and research are key aspects of life in Whitehorse. The city is home to Yukon University, the first university in Canada's territories, offering a variety of programs. The Yukon Research Centre established there, and the Innovation Commons, are significant contributors to cutting-edge research on northern environments and cultures.
In addition, the Whitehorse Public Library, part of the Yukon Public Libraries system, offers an impressive catalogue and serves as a gathering point for the community.
Whitehorse's Highlights & Recreation
Whitehorse boasts an array of attractions that celebrate its natural beauty and heritage. The impressive Miles Canyon Basalts and Yukon Wildlife Preserve offer stunning nature experiences, whereas the copper mines-turned-parks at the Copperbelt Railway & Mining Museum reveal fascinating industrial history.
The city also offers stunning recreational opportunities. The Millennium Trail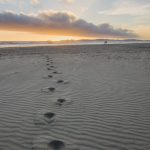 Trail Origins & Evolution The city of Trail, situated in British Columbia, Canada, holds a rich history that traces its roots to the 19th century. The city was founded by prospectors during the Gold Rush era, enticed by its bountiful deposits of minerals, mainly gold, silver, and copper. Later, the thriving mining industry prompted the construction of the Trail Smelter,... provides excellent hiking and biking trails. Winter brings with it dog-sledding, skiing, and ice fishing, with the Northern Lights as a spectacular backdrop.
Commerce & Conveniences
When it comes to commerce, Whitehorse offers plenty of modern conveniences. Main Street features a variety of boutiques, including Midnight Sun Emporium and the changing shops of Horwoods Mall. Banks and postal services can be easily found and the Fireweed Community Market hosts seasonal sales of local produce and crafts.
Transport & Connectivity
Whitehorse is served by Erik Nielsen Whitehorse International Airport, conveniently located near downtown. The city's public transportation system, Whitehorse Transit, provides regular buses around town while highways connect Whitehorse to Alaska and other provinces, reinforcing its role as a transit hub.
Sports Facilities
Sports enthusiasts will enjoy the Canada Games Centre, a multi-purpose community sport, recreation, and wellness facility, and the Takhini Arena which hosts ice hockey and skating. The Mount Sima Ski Resort attracts winter sports lovers, and the city also features several parks and green spaces for outdoor activities.
Traveler's Final Take
Having journeyed through the city's history, explored its cultural and artistic brilliance, evaluated its academic and commercial services, and experienced the myriad recreational opportunities, one cannot help but appreciate the unique destination that is Whitehorse. With its perfect blend of urban amenities and untamed wilderness, the city offers an experience unlike any other.
Must-Visit Spots in Whitehorse
S.S. Klondike National Historic Site
MacBride Museum of Yukon History
Adaka Cultural Festival and Yukon Sourdough Rendezvous
Yukon Arts Centre
Northern Front Studio
Takhini Hot Springs
Yukon University
Whitehorse Public Library
Miles Canyon Basalts
Yukon Wildlife Preserve
Copperbelt Railway & Mining Museum
Millennium Trail
Midnight Sun Emporium and Horwoods Mall
Fireweed Community Market
Canada Games Centre
Takhini Arena
Mount Sima Ski Resort