Yorkton Origins & Evolution
The establishment of Yorkton can be traced back to 1882 when a group of York Farmers from Ontario decided to settle within the Canadian province of Saskatchewan. They named their township York Colony, which later evolved into today's thriving city of Yorkton. The locality underwent significant developments in the early 20th century with the arrival of the railway, transforming the city into a vital hub for trade and commerce. Today, it's a progressive centre that beautifully merges its rich historical past with modern urbanism.
Yorkton is renowned for its significant Ukrainian influence, reflected in its cultural practices, folk art, and architectural designs. There's an annual event – the Yorkton Film Festival, which is the oldest of its kind in North America, solidifying Yorkton's rich cultural heritage.
City's Geography & Demography
Positioned in the east-central region of Saskatchewan, Yorkton lies around 207 kilometres northeast of Regina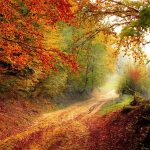 Regina Origins & Evolution Settled on the beautiful prairies of Saskatchewan is the charming city of Regina, the province's capital. The city was founded on the Treaty 4 land, traditional territory of the Cree, Saulteaux, Lakota, Dakota, and Nakota peoples, and homeland of the Métis in 1882, named in honour of Queen Victoria, or "Victoria Regina". Regina grew rapidly when..., the provincial capital. The city enjoys a humid continental climate, displaying stunningly vibrant seasons, from warm summers to frosty, snow-filled winters.
With a population of over 19,000 residents, Yorkton is a diverse blend of multicultural identities including a substantial Ukrainian population, an important factor in shaping the city's unique cultural character. English is the most widely spoken language, followed by Ukrainian.
Cultural & Artistic Landscape in Yorkton
A cultural hub, Yorkton hosts the longest continually running film festival in North America. Alongside the film festival, the city takes pride in its Godfrey Dean Art Gallery showcasing a variety of art forms.
Yorkton's cultural landscape also includes Western Development Museum, which illustrates the province's history, with a special focus on transportation and communication. The Ukrainian Museum of Canada, Yorkton Branch, helps in understanding the significant Ukrainian influence prevalent in the city.
Educational & Research Facilities
Yorkton is home to the Parkland College, providing extensive programs in a myriad of disciplines. The college, in partnership with the University of Saskatchewan, offers a Bachelor of Social Work degree and a Bachelor of Science in Nursing degree.
The Yorkton Public Library and Resource Centre is an essential intellectual hub, offering access to a wide range of learning resources, both traditional and digital.
Yorkton's Highlights & Recreation
Yorkton offers countless recreational activities whether it be the urban parks, cultural sites, or outdoors. The city's Green Spaces and York Lake Regional Park provide places for camping, hiking, and bird watching opportunities.
Ravine Ecological Preserve acts as a green sanctuary within the city limits providing visitors a place to connect with nature. Yorkton Heritage Site, Western Development Museum, and Downtown murals are must-visit spots capturing the essence of the city's heritage.
Commerce & Conveniences
Yorkton provides a good share of shops, malls, banks, and postal services catering to the everyday needs of its residents. Gallagher Centre serves as a one-stop spot for a family outing with its water park, curling rink, and convention centre. The city's seasonal sales like Farmers' Market held at Parkland Mall attracts shoppers from wide and far.
Transport & Connectivity
Yorkton has seamless transport connectivity with public buses, highways, and a municipal airport. Yorkton Municipal Airport is the busiest airport in Saskatchewan, providing direct flights to numerous Canadian cities. Its efficient public transport system includes city buses, taxis, and car rental services, simplifying travel within the city.
Sports Facilities
Yorkton is home to Farrell Agencies Arena boasting a large ice surface enabling hockey, figure skating, and public skating seasons. The city's Gloria Hayden Community Centre offers plenty of indoor sports amenities including a rock-climbing wall, gym, and squash courts.
Traveler's Final Take
A visit to Yorkton is not just about exploring the city's unique character, but it's also about immersing in its blend of rich heritage, cultural diversity, vibrant commerce, and natural beauty. Its array of museums, parks, educational institutions, and recreational spots make it an ideal destination for all age groups.
Must-Visit Spots in Yorkton:
Yorkton Film Festival
Godfrey Dean Art Gallery
Western Development Museum
Ukrainian Museum of Canada, Yorkton Branch
Parkland College
Yorkton Public Library and Resource Centre
York Lake Regional Park
Ravine Ecological Preserve
Yorkton Heritage Site
Downtown murals
Gallagher Centre
Farmers' Market at Parkland Mall
Yorkton Municipal Airport
Farrell Agencies Arena
Gloria Hayden Community Centre