The Historical Significance of BC Place Stadium
BC Place Stadium, located in Vancouver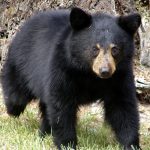 Vancouver Origins & Evolution Located on the western coast of Canada, Vancouver is a vibrant city that beautifully marries natural splendor with urban charm. Its history begins with the indigenous peoples who had inhabited this land for thousands of years before it was explored by Captain George Vancouver in the late 18th-century. Founded in 1886, the city took its name..., British Columbia, holds a special place in Canadian history. Built in 1983, it served as the centerpiece of Expo 86, a world exposition that celebrated Vancouver's cultural diversity and innovation. The stadium's dome, made of Teflon-coated fiberglass, was the largest air-supported roof in the world at the time, a marvel of engineering and a symbol of Canada's ingenuity.
Over the years, BC Place Stadium has hosted numerous memorable events, including the opening and closing ceremonies of the 2010 Winter Olympics, attracting global attention to both the stadium and the city. It has also been the home ground for the BC Lions football team and the Vancouver Whitecaps soccer team, creating a vibrant atmosphere during thrilling matches.
The Architectural Beauty of BC Place Stadium
BC Place Stadium is an architectural masterpiece that seamlessly blends into Vancouver's skyline. Its iconic roof, now upgraded with a retractable feature, resembles a giant sail, symbolizing the city's connection to the Pacific Ocean and its passion for sailing. The stadium's innovative design allows natural light to penetrate the translucent roof during the day, creating an awe-inspiring atmosphere for spectators.
Inside, the stadium boasts state-of-the-art facilities and amenities that cater to the needs of both athletes and spectators. The seating arrangement provides excellent sightlines from every angle, ensuring an unforgettable viewing experience for sports enthusiasts. The stadium's spacious concourses, adorned with stunning artworks and memorabilia, showcase British Columbia's rich cultural heritage, adding an extra layer of charm to the overall ambiance.
Unique Experiences at BC Place Stadium
BC Place Stadium offers a plethora of unique experiences that make it a must-visit destination. For adrenaline seekers, the Edge walk provides an unparalleled opportunity to step outside the dome roof and witness breathtaking views of the city from a unique vantage point. The stadium's roof also functions as a canvas for spectacular light displays during special events, immersing visitors in a world of mesmerizing visuals.
Moreover, BC Place Stadium's commitment to sustainability is commendable. The venue has implemented various eco-friendly practices, including the installation of solar panels on its roof and the use of efficient LED lighting systems, making it a shining example of environmental responsibility.
Your BC Place Stadium Experience Awaits
In the heart of Vancouver stands BC Place Stadium, a testament to Canada's history, architectural prowess, and unforgettable experiences. Whether you're a sports aficionado, an art enthusiast, or simply an admirer of remarkable engineering, this iconic landmark awaits your visit. Immerse yourself in the rich history and cultural significance of BC Place Stadium, marvel at its breathtaking architecture, and partake in the unique experiences it offers. A trip to BC Place Stadium is not just a visit to a sporting venue; it's a journey through time, beauty, and extraordinary moments that will leave an indelible mark on your Canadian travel memories.