Bonnyville Origins & Evolution
The picturesque city of Bonnyville, named after Father Bonnin, a Roman Catholic priest, has a rich and diverse history. Originally settled in 1907, it rapidly developed throughout the early 20th century, stimulated by the wealth of natural resources present in the region, including oil, gas, and timber. Today renowned as a hub for the oil and gas industry, the city reflects its dynamic evolution in its mix of historical sites, modern facilities, and thriving industries.
Historical charm marries modern convenience in Bonnyville, with heritage buildings like the Old Elevator and Bonnyville and District Museum offering a glimpse of the city's past, juxtaposed against the technologically advanced oil and gas infrastructure that contribute significantly to its present economy.
City's Geography & Demography
Bonnyville, nestled in the province of Alberta, Canada is characterized by its delightful location, straddling the quaint Jessie Lake and Moose Lake. The climate ranges from temperate summers to the cold, snowy winters typical of northeastern Alberta.
This bustling community has a population of approximately 6,000 residents. The city is beautifully diverse, boasting a heterogeneous mix of cultures, including a significant French-speaking community, a reflection of the city's Francophone historical ties.
Cultural & Artistic Landscape in Bonnyville
Bonnyville is not just about industry. It boasts an engaging cultural scene, with a variety of events, museums, and galleries. The city is home to the Bonnyville and District Centennial Centre, a multi-purpose recreational and cultural facility that hosts a range of events from concerts to art shows.
The Bonnyville Fine Arts Centre serves as a hub for creative minds. A variety of local artworks, exhibitions, and live performances grace its spaces, further enhancing the cultural richness of the city.
Educational & Research Facilities
Bonnyville is well-furnished with educational institutions, including the Bonnyville Centralized High School and the regional campus of Portage College. The city's library, known as the Bonnyville Municipal Library, provides a wealth of resources for students and researchers alike.
The Cold Lake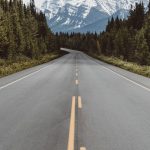 Cold Lake Origins & Evolution Cold Lake has gradually molded itself from an amalgam of indigenous hunting grounds and European fur trade outposts to what we witness today - a vibrant, multi-cultured city that radiates warmth despite its frigid name. Settled by Europeans in the late 18th century, Cold Lake thrived on fur trading and gradually nurtured a booming agriculture... Research Facility, although technically in the neighboring city of Cold Lake, is easily accessible from Bonnyville and plays a crucial role in advancing research in oil sands extraction, a key driver of the region's economy.
Bonnyville's Highlights & Recreation
For leisure and recreation, the city houses a number of notable spots. The Jessie Lake Walking Trail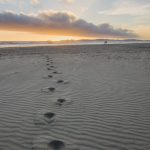 Trail Origins & Evolution The city of Trail, situated in British Columbia, Canada, holds a rich history that traces its roots to the 19th century. The city was founded by prospectors during the Gold Rush era, enticed by its bountiful deposits of minerals, mainly gold, silver, and copper. Later, the thriving mining industry prompted the construction of the Trail Smelter,... offers an excellent opportunity for hiking and bird watching, while Moose Lake Provincial Park provides a spectacular location for camping, boating, and fishing.
The Bonnyville Waterfront Inn, located on the shores of Moose Lake, is an ideal vantage point to witness Alberta's breathtakingly beautiful sunsets.
Commerce & Conveniences
Shops, banks, and postal services in Bonnyville cater to both the local population and visitors alike. The city has a selection of retail outlets and convenience stores such as Bonnyville Shopping Centre and Martino's.
The city center displays a variety of banks and ATMs, ensuring fluid finance movement. Postal services are streamlined by the presence of the Bonnyville Post Office, making communication efficient and reliable.
Transport & Connectivity
Bonnyville is well-connected by road and air. The Bonnyville Regional Airport serves the city, enabling easy access and departures. Public transport is also readily available, with regular bus services providing an efficient and economical means of transport within the city and to the neighboring localities.
Sports Facilities
For sports enthusiasts, Bonnyville offers excellent facilities. The R.J. Lalonde Arena doubles as a recreational center for skating and hockey, while the Bonnyville Golf & Country Club is perfect for golf lovers.
Traveler's Final Take
Amidst its industrial progress, Bonnyville has preserved its heritage and natural beauty, offering a mix of cultural richness, recreational activities, and convenient modern amenities. From its beautiful landmarks and parks to its vibrant cultural scene, welcoming community, and expansive economic landscape, Bonnyville beckons with a charm that is hard to resist.
Must-Visit Spots in Bonnyville
– Old Elevator
– Bonnyville and District Museum
– Jessie Lake
– Moose Lake
– Bonnyville and District Centennial Centre
– Bonnyville Fine Arts Centre
– Bonnyville Centralized High School
– Portage College
– Bonnyville Municipal Library
– Jessie Lake Walking Trail
– Moose Lake Provincial Park
– Bonnyville Waterfront Inn
– Bonnyville Shopping Centre
– Martino's store
– Bonnyville Post Office
– Bonnyville Regional Airport
– R.J. Lalonde Arena
– Bonnyville Golf & Country Club