Bowen Island Origins & Evolution
Nestled in the Gulf of Georgia, Bowen Island is a charming municipality within the Greater Vancouver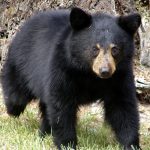 Vancouver Origins & Evolution Located on the western coast of Canada, Vancouver is a vibrant city that beautifully marries natural splendor with urban charm. Its history begins with the indigenous peoples who had inhabited this land for thousands of years before it was explored by Captain George Vancouver in the late 18th-century. Founded in 1886, the city took its name... Regional District. Named after Rear-Admiral James Bowen, the island was initially used for logging and fishing by the Squamish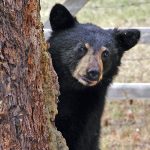 Squamish Origins & Evolution The vibrant city of Squamish, located in the heart of British Columbia, Canada, is steeped in a rich tapestry of history and culture. Like many Canadian cities, its origins trace back to the indigenous people who originally inhabited the area - the Squamish Nation. Their legacy continues to influence the city's character today. Squamish was officially... Nation for centuries, before European settlers arrived in the late 19th century. Over time, the island evolved from a seasonal retreat into a thriving residential community, all the while maintaining its strong connections to the natural environment.
Today, Bowen Island is a unique blend of serene wilderness and creative community. Fuelled by a vibrant culture and a rich history, it offers an enchanting, relaxed pace of life with the added charm of its artistic inhabitants. From waterfront cottages to forest hideaways, the community's evolution has always respected the exquisite natural beauty of the island.
City's Geography & Demography
Covering approximately 52 square kilometres in the Howe Sound, Bowen Island is located a breezy 20-minute ferry ride away from Horseshoe Bay in West Vancouver
West Vancouver Origins & Evolution West Vancouver, a district in the Canadian province of British Columbia, has its roots deeply entwined with the history of Canada. Its earliest settlers were the Coast Salish people, particularly the Squamish and Tsleil-Waututh nations. Considered part of the Greater Vancouver area, the district was officially incorporated in 1912. Over time, West Vancouver has evolved.... It is characterized by its diverse terrain involving pristine beaches, towering mountains, dense forests, and serene lakes. The climate leans towards a warm Mediterranean climate, making it an ideal place for outdoor pursuits.
The island's population is comprised of about 3,700 permanent residents. It significantly swells during the summer months when seasonal residents and tourists pour onto the island, attracted by its natural splendour, charming community spirit, and impressive artistic events.
Cultural & Artistic Landscape in Bowen Island
Boasting a robust arts scene, Bowen Island is a haven for artists and performers. The island plays host to the annual Bowen Island Arts Council's 'Hear Bowen Island' festival – a beloved event featuring live performances. Besides, it is home to the acclaimed Gallery @ Cove Commons, which showcases unique, locally-produced artwork all year round.
The Bowen Island Museum & Archives is another cultural gem, offering insightful and interactive exhibits that explore the island's history and heritage. Collectively these institutions underline Bowen Island's reputation as a vibrant hub for the artistic community and fans of creativity everywhere.
Educational & Research Facilities
Education on Bowen Island is provided by the Bowen Island Community School that caters to students from kindergarten to grade 7. Capilano University also operates an outdoor education centre on the island, incorporating its natural resources into innovative learning experiences.
The Bowen Island Public Library ensconced in the heart of the town offers extensive research material and contemporary literature, making it an integral part of the island's educational infrastructure.
Bowen Island's Highlights & Recreation
Natural beauty and outdoor pursuits go hand in hand on Bowen Island. Its array of picturesque parks like Crippen Regional Park and Headwaters Park offer abundant walking, hiking, and biking trails. Meanwhile, repose surrounds kayakers and swimmers at Tunstall Bay and Sandy Beach, respectively.
For those interested in history and culture, The Bowen Island Museum and Tugboat House offer a glimpse into the island's maritime history. For a Bird's eye view of the island and the strait, trek up to Mount Gardner – the highest point on the island.
Commerce & Conveniences
Bowen Island boasts a variety of shops catering to every need – from the artisan wares at the Bowen Island Arts Council gift shop to locally sourced produce at the Bowen Island Farmers Market. Several banks, post offices, and boutique shops dot the area around Snug Cove, the main commercial area, providing essential services to the residents.
Transport & Connectivity
The key connecting route to Bowen Island is via BC Ferries, which operates several daily sailings from Horseshoe Bay in West Vancouver. The island also has an excellent network of roads suitable for cars, cyclists and pedestrians. Public transport, though limited, operates efficiently on select routes.
There's also a small airport on the island, however, it's mostly used for private or charter flights, linking the island to Vancouver International Airport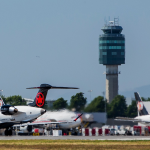 The Historical Significance of Vancouver International Airport Vancouver International Airport (YVR) is not just an airport; it is a symbol of the city's growth and prosperity. As one of Canada's most iconic landmarks, it has witnessed countless historical milestones that have shaped the region into what it is today. From its humble beginnings as a small airfield in 1929, YVR... and beyond.
Sports Facilities
Bowen Island offers a community gym and recreation center, which hosts a number of regular sports and fitness classes. The island also has a tennis court and a golf course, both with stunning views. Additionally, the Bowen Island Yacht Club provides sailing, canoeing, and kayaking facilities.
Traveler's Final Take
Bowen Island is a quaint, picturesque island bristling with opportunities for nature lovers, culture enthusiasts, and rest seekers. Its proximity to Vancouver yet seeming isolation, the warm community, and the abundance of outdoor activities make it an ideal destination.
"Must-Visit Spots in Bowen Island": Bowen Island Arts Council's Festival, Gallery @ Cove Commons, Bowen Island Museum & Archives, Bowen Island Community School, Capilano University Outdoor Education Centre, Bowen Island Public Library, Crippen Regional Park, Headwaters Park, Tunstall Bay, Sandy Beach, The Tugboat House, Mount Gardner, Bowen Island Farmers Market, Snug Cove, Bowen Island Community Gym, Bowen Island Yacht Club.