Carstairs Origins & Evolution
Carstairs, located in the province of Alberta in Canada, harbors a rich history that dates back to 1903. Named after Carstairs in Scotland, this town was initially developed as a service location for the Calgary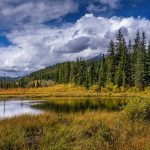 Calgary Origins & Evolution Calgary, located in the foothills of the Rocky Mountains of Alberta, Canada, has a rich and diverse history. Its name originates from a bay on the Isle of Mull, Scotland. It was officially founded as a town in 1884, and by the year 1891, it had elected its first mayor. The development of Calgary was primarily... to Edmonton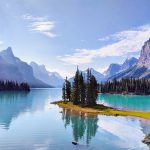 Edmonton Origins & Evolution Located on the North Saskatchewan River in Alberta, Canada, Edmonton is a city with a rich Native history dating back thousands of years to the indigenous tribes that once inhabited the region. European settlers arrived in the late 18th century, starting with the Hudson's Bay Company in 1795. They established Edmonton as a key trading post... rail line. The city reflects a blend of tradition and modernity, amalgamating its farmer-roots character with a progressive sensibility.
The development of Carstairs has been predominantly driven by agriculture, but the city has seen a steady evolution of its commerce and housing thanks to the influx of Calgary commuters seeking affordable homes and a tranquil lifestyle. The town's famous Heritage Centre stands as a vivid testimony, imparting a colorful narration of the development and evolution of Carstairs from its fascinating origins.
City's Geography & Demography
Nestled amidst the rolling Alberta prairie, Carstairs is impeccably positioned around 50 kilometers north of Calgary. The city provides a favorable climate, with long, warm summers and shorter, frosty winters that set the right ambiance for a variety of activities.
Home to approximately 4,000 residents according to the 2016 Census, Carstairs houses a diverse demographic background. There is a healthy mix of young families, commuters, and older retirees, providing a balance of vibrancy and tranquility in the community.
Cultural & Artistic Landscape in Carstairs
Cultural landmarks and art institutions are deeply woven into the city's fabric. The Carstairs Courtyard is the city's significant cultural center, featuring unique boutiques offering antique pieces, pottery, and beautiful artwork from local artisans.
The annual Carstairs Heritage Festival is a prominent event, showcasing the city's rich historical roots, local crafts, and cultural performances. The city also houses the Carstairs Art Guild, an active association committed to promoting art and creativity.
Educational & Research Facilities
Carstairs values education and hosts several educational institutions. The town is home to both elementary and intermediary schools like Hugh Sutherland School and Carstairs Elementary School.
Carstairs Library is a primary resourcing hub fostering a culture of reading and research in the city, catering to both students and adults with a well-curated collection of books and digital media.
Carstairs's Highlights & Recreation
Carstairs offers an array of recreational facilities. Its locational advantage near the Rocky Mountains gives ample opportunities for hiking, camping, and fishing. The city's Memorial Complex boasts an arena, curling rink, and meeting rooms facilitating multiple sporting events.
The Carstairs Community Golf Club with its 18-hole course allows residents and visitors a great way to unwind. The town also boasts beautifully manicured parks like Memorial Park and West Highlands Park, which serve as perfect spots for picnicking.
Commerce & Conveniences
Carstairs is home to several outlets catering to daily needs of the citizens, from local grocery stores to high-end boutiques. Major banks have their branches in town, providing banking convenience to residents. In terms of postal services, the town houses a Canada Post outlet guaranteeing timely delivery of postal items.
Transport & Connectivity
Carstairs benefits from an excellent location, situated just off the Queen Elizabeth II Highway, a significant transit hub in Alberta. The city's public transport includes buses and taxis. Although Carstairs does not have an airport, Calgary International Airport is located only an hour's drive away.
Sports Facilities
Carstairs prioritizes sports as an essential part of community life. The Carstairs Curling Club and Carstairs Community Golf Club provide first-rate sports facilities and host local and regional tournaments. The Sportsplex, a multi-use outdoor sport court, is another popular venue for sporting events.
Traveler's Final Take
Carstairs is a delightful mix of culture, heritage, and modern amenities. Its friendly community, robust sports facilities, bustling commerce, and excellent location, make it an appealing choice for families and individuals seeking a serene lifestyle that balances nature and modernity.
Must-Visit Spots in Carstairs
The Heritage Centre
The Carstairs Courtyard
Carstairs Elementary School and Hugh Sutherland School
Carstairs Community Golf Club
Carstairs Library
Memorial Park and West Highlands Park
Canada Post outlet
Carstairs Curling Club and Sportsplex
Carstairs Art Guild