Central Saanich Origins & Evolution
The charming city of Central Saanich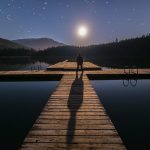 Saanich Origins & Evolution The idyllic district of Saanich, located on beautiful Vancouver Island, is one of the oldest agricultural settlements in the region. Founded in 1906, it quickly burgeoned from a small settlement of First Nations people and European settlers into a charming Canadian municipality. It beautifully encapsulates the province's history with its rich blend of heritage and modernity...., nestled in the heart of the Saanich Peninsula in British Columbia, Canada, has a history rich in agriculture, maritime activities, and an indigenous heritage that dates back thousands of years. Originally inhabited by the W̱SÁNEĆ people, the region was later settled by Europeans in the mid-19th century. Central Saanich incorporated as a district municipality in 1950 and has since flourished, blending both rural and urban elements whilst retaining its historic charm. Today, it is admired for its vibrant farmlands, serene parks, quaint shopping districts, and entrancing coastlines.
City's Geography & Demography
Central Saanich, spanning an area of 41.33 square kilometers, boasts breathtaking coastal scenery, verdant farmlands, and pristine parklands. Blessed with a mild maritime climate, the city hosts a medley of vibrant flora and fauna. As per the latest census data, this peaceful community houses a population of just under 17,000 with a median age significantly higher than the national average, indicating the area's popularity among retirees.
Cultural & Artistic Landscape in Central Saanich
The cultural tapestry of Central Saanich is as colorful and diverse as its physical landscape. The city hosts several annual festivals that draw in thousands from around the province, such as the Saanich Fair, the oldest agricultural fair in Western Canada. Cultural establishments such as the British Columbia Aviation Museum and the Saanich Pioneer Society are popular drawcards. Art enthusiasts will welcome the city's local galleries, including the Saanich Peninsula Arts & Crafts Society, featuring works from talented local artists.
Educational & Research Facilities
Central Saanich is home to several educational institutions, including the prestigious Stelly's Secondary School and the Brentwood College School. The Central Saanich branch of the Greater Victoria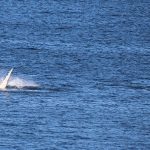 Victoria Origins & Evolution Victoria, nicknamed the "City of Gardens", is the capital of British Columbia, Canada, founded in 1843 by the Hudson Bay Company's James Douglas as a fort. The city was named after Queen Victoria of the United Kingdom. Vibrating with rich history, Victoria evolved from a small settlement to a vibrant metropolis, with an architectural nod to... Public Library caters to the city's literary needs with an exhaustive collection of resources including books, magazines, and multimedia materials. The Institute of Ocean Sciences, an active research facility, is also located in the city.
Central Saanich's Highlights & Recreation
Central Saanich offers a wealth of recreational opportunities, from the magical Butterfly Gardens to the historic Butchart Gardens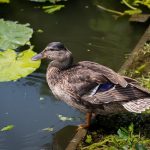 Discovering Butchart Gardens: A Journey Through Time and Beauty Hidden away on Vancouver Island in British Columbia lies a horticultural gem that has become one of Canada's most beloved landmarks - Butchart Gardens. With a history dating back over a century, this enchanting destination is not just a garden but a living testament to the power of creativity and perseverance..... Its coastal location is complemented by two welcoming marinas – Brentwood Bay and Saanichton Bay. Families can enjoy a variety of outdoor activities at the Island View Beach and the numerous trails and parklands that dot the city's landscape. The region's fertile land has also spawned a thriving wine industry, hosting popular vineyards like the Church and State Winery.
Commerce & Conveniences
Commerce flourishes in Central Saanich with a mix of convenient shopping areas, local markets, and artisan boutiques. The Saanich Plaza and the Keating Centre cater to the daily needs of residents with a variety of shops, supermarkets, and banking facilities. Postal services are widespread, and several local farms offer seasonal sales of fresh produce right from the source.
Transport & Connectivity
Central Saanich is well serviced by public transport, with BC Transit providing regular bus services. The region also has easy access to Victoria International Airport, BC Ferries, and the Washington State Ferries. The Patricia Bay Highway (Highway 17), running through the city, connects the region to Victoria and the Swartz Bay Ferry Terminal, ensuring excellent connectivity.
Sports Facilities
Central Saanich houses several sports centers including the Panorama Recreation Centre, which offers facilities for swimming, skating, tennis, and other sports. The Boulders Climbing Gym is a world-class climbing facility and the home of a nonprofit society dedicated to the promotion of climbing as a lifelong healthy and inclusive activity.
Traveler's Final Take
Central Saanich harmoniously combines the comforts of urban amenities with the tranquility of rural living. It's a city where history meets modernity, and nature intertwines with culture to create a vibrant, welcoming community that is both captivating to visitors and comforting to its residents.
The city's highlights can be relished through visits to its historical museums, picturesque parks, inviting shopping districts, and recreational facilities, all set in a stunning natural landscape. The serene life here, conveniently connected by integrated transport systems, offers an immersive experience of a city that has embraced change while maintaining its cherished traditions and lush countryside.
Must-Visit Spots in Central Saanich:
– W̱SÁNEĆ cultural sites
– British Columbia Aviation Museum
– Saanich Pioneer Society
– Saanich Peninsula Arts & Crafts Society gallery
– Stelly's Secondary School
– Brentwood College School
– Greater Victoria Public Library – Central Saanich Branch
– Institute of Ocean Sciences
– Butterfly Gardens
– Butchart Gardens
– Brentwood Bay
– Saanichton Bay
– Island View Beach
– Central Saanich's various trails and parklands
– Church and State Winery
– Saanich Plaza
– Keating Centre
– Patricia Bay Highway (Highway 17)
– Victoria International Airport
– BC Ferries terminal
– Panorama Recreation Centre
– Boulders Climbing Gym.