Saanich Origins & Evolution
The idyllic district of Saanich, located on beautiful Vancouver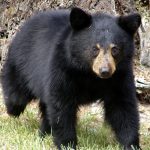 Vancouver Origins & Evolution Located on the western coast of Canada, Vancouver is a vibrant city that beautifully marries natural splendor with urban charm. Its history begins with the indigenous peoples who had inhabited this land for thousands of years before it was explored by Captain George Vancouver in the late 18th-century. Founded in 1886, the city took its name... Island, is one of the oldest agricultural settlements in the region. Founded in 1906, it quickly burgeoned from a small settlement of First Nations people and European settlers into a charming Canadian municipality. It beautifully encapsulates the province's history with its rich blend of heritage and modernity. Intriguingly, the district's name, Saanich, derives from the First Nations name W̱SÁNEĆ, denoting "emerging land" or "emerging people".
Saanich saw significant development in the 19th century when the Hudson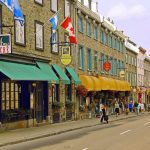 Hudson Origins & Evolution Hudson is a charming town nestled on the banks of the Ottawa River in Quebec. Founded in the late 19th century, it has seamlessly blended its historic charm with modern conveniences. Originally an Anglican farming community named Cavagnal, it rebranded as Hudson in the 1960s to reflect its British roots and to appease English-speaking residents. This... Bay Company started farming in the region, and it gradually evolved as an agricultural powerhouse. The district's growth was further bolstered by the arrival of the railway in the late 1800s, stimulating both immigration and commerce, leading to its incorporation as a district.
City's Geography & Demography
Located on southern Vancouver Island, Saanich is bordered by six municipalities, including the city of Victoria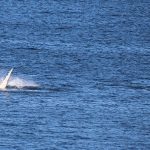 Victoria Origins & Evolution Victoria, nicknamed the "City of Gardens", is the capital of British Columbia, Canada, founded in 1843 by the Hudson Bay Company's James Douglas as a fort. The city was named after Queen Victoria of the United Kingdom. Vibrating with rich history, Victoria evolved from a small settlement to a vibrant metropolis, with an architectural nod to.... With the ocean on one side and mountains on the other, Saanich is blessed with breathtaking natural beauty and a mild climate perfect for year-round outdoor activities.
The district's population is diverse and vibrant, hosting over 114,000 residents as of 2021. Saanich prides itself on having a balanced demography with a great blend of families, retirees and students, making it a unique cultural melting pot.
Cultural & Artistic Landscape in Saanich
The cultural fabric of Saanich is as diverse as its scenery. The district is home to a vibrant arts scene, which includes the Art Gallery of Greater Victoria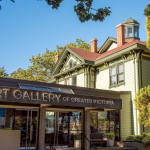 Historical Significance The Art Gallery of Greater Victoria holds a significant place in Canada's cultural and artistic history. Established in 1951, it is the largest public art museum on Vancouver Island, housing over 20,000 works of art from various periods and genres. The gallery has been a guardian of Canadian and international art, showcasing the rich cultural heritage of the..., featuring works from local and international artists. Moreover, Saanich organizes several events throughout the year, such as the Saanich Fair, a significant summer highlight.
The Saanich Municipal Hall and Saanich Heritage Foundations offer insight into the district's history. Meanwhile, the Belfry Theatre presents a slate of contemporary plays and classics, underscoring the district's commitment to the performing arts.
Educational & Research Facilities
Education is highly regarded in Saanich, home to the University of Victoria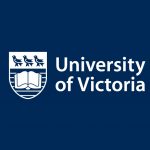 Unveiling the History The University of Victoria (UVic) stands as a testament to the rich historical legacy of Canada's educational institutions. Established in 1963, UVic has been a cornerstone of higher learning on the west coast. Nestled on beautiful Vancouver Island in British Columbia, the university has carved its path among the country's most prestigious institutions. Through its transformative educational... and Camosun College. The University of Victoria, known for its research, is a premier institution. Meanwhile, Camosun College provides excellent vocational and technical training opportunities.
The district boasts a comprehensive library system with several branches spread out across the region. Highly regarded research facilities, like the Dominion Astrophysical Observatory, contribute to the intellectual fabric of Saanich.
Saanich's Highlights & Recreation
Saanich is blessed with an array of natural and man-made attractions. Mount Douglas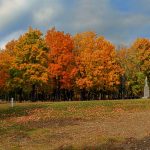 Douglas Origins & Evolution Tucked away in Ontario, Canada, Douglas is an intimate rural community steeped with rich heritage and intriguing historical narratives. It was first established in the mid-1800s with significant influence from Irish immigrants, giving the settlement a unique character. Douglas, even till today, retains the individuality of its inception through physical reminders such as historic buildings and... Park, the highest point in Saanich, offers panoramic views of the surrounding areas. Elk/Beaver Lake, with its diverse wildlife and variety of activities, is another top draw.
The renowned Butchart Gardens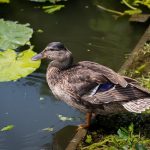 Discovering Butchart Gardens: A Journey Through Time and Beauty Hidden away on Vancouver Island in British Columbia lies a horticultural gem that has become one of Canada's most beloved landmarks - Butchart Gardens. With a history dating back over a century, this enchanting destination is not just a garden but a living testament to the power of creativity and perseverance...., although not in Saanich, is easily accessible and offers a beautiful display of fauna and blooming flowers year-round. The Saanich Historical Artifacts Society beautifully encapsulates the historical richness of the district.
Commerce & Conveniences
Shopping in Saanich is a delightful experience, with everything from modern malls to unique local shops. The Broadmead Village Shopping Centre beckons visitors with its bevy of stores and eateries, while the Saanich Centre offers a more traditional shopping experience.
Banks are conveniently scattered throughout the district, and postal services are reliable and efficient. Seasonal sales are a big hit in Saanich, with stores offering significant discounts and promotions, particularly during Christmas and Black Friday.
Transport & Connectivity
Saanich is well-connected with a good transit system, making navigation around the district and to neighboring municipalities relatively easy. The Victoria International Airport, being a short drive away, affords excellent connectivity for intercity and international travel.
The District's connectivity is further enhanced by vital transportation networks like the Patricia Bay Highway (Highway 17) and the Trans-Canada Highway, offering excellent intercity connectivity.
Sports Facilities
Saanich has excellent facilities for sports enthusiasts. Pearkes Recreation Centre, a popular venue, boasts an ice-skating rink, sports courts, and a fitness center. Saanich Commonwealth Place is another premier destination, hosting swimming competitions and providing training to Olympians.
Traveler's Final Take
Saanich's beautiful amalgamation of history, culture, and natural beauty coupled with modern amenities make it a must-visit for any traveler seeking the true Canadian experience. From the beautiful Butchart Gardens to the bustling Broadmead Village Shopping Centre, from the scholarly corridors of the University of Victoria to the diverse fauna at Elk/Beaver Lake, there's something for everyone in Saanich.
Must-Visit Spots in Saanich
Mount Douglas Park
Elk/Beaver Lake
University of Victoria
Art Gallery of Greater Victoria
Belfry Theatre
Victoria International Airport
The Saanich Historical Artifacts Society
The Broadmead Village Shopping Centre
The Saanich Centre
Pearkes Recreation Centre
Saanich Commonwealth Place
Dominion Astrophysical Observatory