An Iconic Journey: The Iron Horse Trail's Historical Significance
With over a century steeped in history, Canada's Iron Horse Trail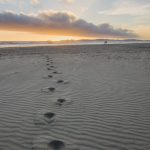 Trail Origins & Evolution The city of Trail, situated in British Columbia, Canada, holds a rich history that traces its roots to the 19th century. The city was founded by prospectors during the Gold Rush era, enticed by its bountiful deposits of minerals, mainly gold, silver, and copper. Later, the thriving mining industry prompted the construction of the Trail Smelter,... is more than just a path trodden by transient adventurers. Its presence serves as a timeless testament to a bygone era of hope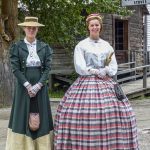 Hope Origins & Evolution Hope, the humble yet vibrant city at the confluence of the Fraser and Coquihalla rivers, traces its ancestry to the Sto:lo First Nations, who first inhabited this region. Officially established in 1858 during the Fraser Canyon Gold Rush, the city evolved rapidly, gaining prominence as a fur trade passage. Hope's railway legacy, facilitated by the Canadian..., endurance, and the human spirit's unyielding quest for development. Constructed on the abandoned Canadian National Railway line between Edmonton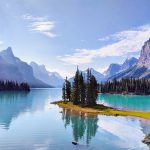 Edmonton Origins & Evolution Located on the North Saskatchewan River in Alberta, Canada, Edmonton is a city with a rich Native history dating back thousands of years to the indigenous tribes that once inhabited the region. European settlers arrived in the late 18th century, starting with the Hudson's Bay Company in 1795. They established Edmonton as a key trading post... and Heinsburg, it silently narrates intriguing tales of the vast river crossings, railroading adventures, and the dreams of the thousands of migrating settlers who travelled upon it during the late nineteenth and early twentieth centuries.
The trail provides an invaluable link to the past, allowing visitors to literally walk in the footsteps of history. The traditional and sacred lands of four First Nations are traversed, offering cultural narratives and historical insights not often experienced. Along this distinctive trail, you'll encounter ghost towns, historic train stations, and countless landmarks reminding you of the region's colorful and complex past.
Presenting the Iron Horse Trail: Architectural Marvels and Natural Beauty
The Iron Horse Trail is a unique blend of the man-made and the natural. Explore the old railway trestles and abandoned stations, standing sentinel on the trail like architectural ghosts from the past. These structures, although silent, whisper tales of milestone events, offering a tangible connection to Canada's railroad heritage.
Despite its historical man-made allure, the trail's natural beauty remains its most captivating feature. Stretching over 300 kilometers through the scenic heartland of Alberta, it winds through picturesque countryside, undulating prairies, majestic old-growth forests, meandering rivers, and tranquil lakes. Each season brings a new palette of colors and experiences, filling the senses with Canada's outdoor magic— a remarkable aspect that has guests coming back for more.
Embark on Unique Experiences on the Iron Horse Trail
The Iron Horse trail promises an array of unique and enriching experiences. Outdoor enthusiasts can indulge in walking, hiking, biking, horseback riding, or snowmobiling in winters. The trail also caters to the quieter tastes of bird watchers, naturalists, and history buffs who can appreciate the diversity of flora and fauna and delve into historical narratives at their own pace.
For those wanting to veer slightly off the path and immerse themselves in local culture, numerous welcoming communities adjoin the trail. These towns and villages offer a chance to meet local people, sample regional cuisine, participate in traditional events, or even browse through quaint, local shops before resuming your journey on the trail.
In blending historical significance, architectural beauty, and unique experiences, the Iron Horse Trail offers far more than just scenic vistas. It provides a connection to the past, a respect for the cultural stories it embodies, and an appreciation for the timeless beauty of Canada's great outdoors. Adding this experience to your Canadian bucket list not only promises adventure, but it also ensures a journey through time, and an intimate understanding of the forces that formed this resilient nation. The Iron Horse Trail, hence, remains a must-see testament of Canada's gritty past and glittering present.