Historical Significance
The Musée national des beaux-arts du Québec holds a significant place in Canada's art history. Initially established in 1864 as the "Société des arts de Québec," its mission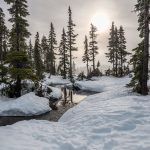 Mission Origins & Evolution Incorporated in 1892, Mission is a small, idyllic city in British Columbia, Canada. Its roots can be traced back to the establishment of St. Mary's Mission in 1861 by Father Fouquet. With abundant timberlands, the area started to develop significantly due to the forestry industry. The introduction of the Canadian Pacific Railway further fostered the city's... was to promote and preserve the artistic heritage of the province. Over the years, the museum evolved and expanded its collection, eventually becoming the renowned institution it is today. Its historical significance lies not only in the art it houses but also in its contribution to the cultural fabric of Canada, making it an essential destination for art enthusiasts and history buffs alike.
Walking through its corridors, visitors can witness the growth and evolution of art in Quebec and Canada. The museum's extensive collection spans various periods, showcasing diverse artistic expressions. From stunning works by Quebec's Group of Seven and the Automatistes movement to renowned European masterpieces, the exhibits offer a profound sense of connection between the past and present. This historical significance, coupled with the museum's consistent efforts to showcase contemporary art, ensures that visitors will always find something new and inspiring within its walls.
Architectural Beauty
The Musée national des beaux-arts du Québec is not only a repository of art but a work of art itself. Nestled in the heart of Battlefields Park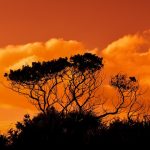 Historical Significance of Battlefields Park As Canada's cornerstone of history, Battlefields Park, also known as The Plains of Abraham, is a must-visit site for history enthusiasts. This 108-hectare park is where the famous 1759 Battle of Quebec took place. An iconic clash between the French and British armies overseen by generals Montcalm and Wolfe respectively, it determined Canada's fate and... in Quebec City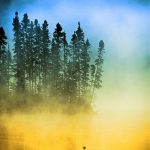 Quebec City Origins & Evolution Enveloped in rich history and culture, Quebec City is one of the earliest European settlements in North America. Founded in 1608 by French explorer Samuel de Champlain, Quebec City has gone through a fascinating evolution that has shaped its unique character today. The city was a strategic location during the period of New France and..., the museum's architectural design stands as a testament to its grandeur. Its main pavilion was constructed in 1933, reflecting a Beaux-Arts style popular during that era. The elegant façade, adorned with intricate stone carvings and imposing columns, immediately captures the attention of visitors.
As one steps inside, the grandeur continues with soaring ceilings, vast galleries, and meticulously designed spaces that elevate the visitor's experience. The blend of historical and modern elements seamlessly coexists, creating a harmonious environment that serves as an ideal backdrop for the art it houses. Whether exploring the permanent collections or visiting the temporary exhibits in the museum's contemporary pavilion, visitors find themselves immersed in a setting that enhances their appreciation of the artwork while marveling at the architectural beauty that surrounds them.
Unique Experiences
A visit to the Musée national des beaux-arts du Québec promises an array of unique experiences for every visitor. The museum hosts a vibrant program of exhibitions, events, and educational activities designed to engage and inspire people of all ages and backgrounds. Guided tours led by knowledgeable art experts offer a deeper understanding of the showcased artworks, allowing visitors to unravel the stories behind each masterpiece.
The museum also offers interactive spaces where visitors can experiment with art, such as workshops and hands-on creative activities. These opportunities enable visitors to connect with their creative side, fostering a sense of exploration and discovery. Additionally, the museum's picturesque location allows for serene walks through Battlefields Park, providing a chance to contemplate the art seen within the museum and appreciate the natural beauty that surrounds it.
Vibrant, inspiring, and steeped in history, the Musée national des beaux-arts du Québec provides an unforgettable experience. It stands as a beacon of artistic expression, a testament to the evolution of Canadian and Quebecois art, and an architectural masterpiece. By visiting this iconic landmark, art enthusiasts and culture seekers can embark on a captivating journey through time, enriching their understanding of art while immersing themselves in the unique experiences that make this museum truly exceptional.