Port Coquitlam Origins & Evolution
Port Coquitlam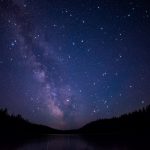 Coquitlam Origins & Evolution The history of Coquitlam is deeply rooted in culture and development. Originally inhabited by the Coast Salish people, Coquitlam was not officially incorporated until 1891, making it one of the younger cities in British Columbia, Canada. Over the years, the city has morphed from a small mill town into a thriving city with diverse demographics, employment..., fondly known as PoCo, is a mosaic of rich history and dynamic progression. The city was founded in 1913 and has since experienced significant development. Over the years, it has evolved from being a small mill town into a bustling urban city while retaining its old-world charm. Its historical significance can be seen in its preserved buildings and landmarks, including the Port Coquitlam Heritage and Cultural Society.
Its unique character has been shaped by its diverse cultural communities including the Coast Salish people, European settlers, and immigrants from around the world. Today, the city stands as a testament to resilience, growth, and relentless innovation, offering a unique blend of the past and the present.
City's Geography & Demography
Strategically located within the Greater Vancouver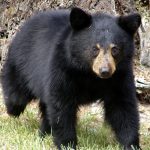 Vancouver Origins & Evolution Located on the western coast of Canada, Vancouver is a vibrant city that beautifully marries natural splendor with urban charm. Its history begins with the indigenous peoples who had inhabited this land for thousands of years before it was explored by Captain George Vancouver in the late 18th-century. Founded in 1886, the city took its name... area, Port Coquitlam stretches around 29.17 square kilometers and is bordered by the Pitt and Coquitlam rivers. The city enjoys a temperate climate, with mild wet winters and warm dry summers.
As of 2021, the city is home to approximately 60,000 residents who make up the cosmopolitan population. The census data paints a portrait of a multicultural hub with a significant concentration of people of Chinese, Korean, and South Asian descent, making for a culturally vibrant atmosphere.
Cultural & Artistic Landscape in Port Coquitlam
This city is brimming with cultural institutions and celebratory events. The Leigh Square Community Arts Village is a cultural epicenter in the city that hosts regular art exhibitions and community events. Additionally, the city is home to the Terry Fox Theatre, providing a dedicated performance space for the local arts community.
Highlights in the city's events calendar include the annual Port Coquitlam Fair and the Christmas in Leigh Square community festival. These events promote local artists and provide a creative outlet for the community.
Educational & Research Facilities
Port Coquitlam is an educated community, being served by the School District 43 Coquitlam. In addition to these and local private institutions, the city also hosts satellite campuses for the Douglas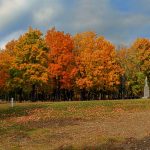 Douglas Origins & Evolution Tucked away in Ontario, Canada, Douglas is an intimate rural community steeped with rich heritage and intriguing historical narratives. It was first established in the mid-1800s with significant influence from Irish immigrants, giving the settlement a unique character. Douglas, even till today, retains the individuality of its inception through physical reminders such as historic buildings and... College and the University of British Columbia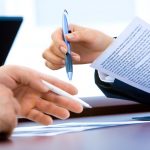 The Historical Significance of University of British Columbia The University of British Columbia (UBC) holds a significant place in Canadian history, both as an institution of higher learning and as a landmark that showcases the country's architectural heritage. Established in 1908, UBC has grown to become one of Canada's top-ranked universities while preserving its historical charm. Walking through its grandiose....
The Terry Fox Library is a focal point for community learning, offering a diverse selection of books, digital resources, and local history archives for the residents.
Port Coquitlam's Highlights & Recreation
Recreationally, the city flourishes with places like the Carnoustie Golf Club, the Port Coquitlam Trail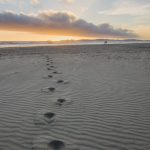 Trail Origins & Evolution The city of Trail, situated in British Columbia, Canada, holds a rich history that traces its roots to the 19th century. The city was founded by prospectors during the Gold Rush era, enticed by its bountiful deposits of minerals, mainly gold, silver, and copper. Later, the thriving mining industry prompted the construction of the Trail Smelter,..., and many river trails where residents and tourists can indulge in a variety of outdoor activities. Gates Park, with its sports fields and walking trails, and the Lions Park, with its water spray park and playgrounds, stand out among many.
Commerce & Conveniences
Port Coquitlam boasts a thriving economy with vibrant shopping precincts. The Shaughnessy Street offers numerous shops, cafes, and services, while the Fremont Village Shopping Centre, with its extensive selection of retail stores, is a popular shopping destination.
The city also provides a comprehensive range of public services, including hospitals, post offices, and banks, ensuring a comfortable living and working environment for its residents.
Transport & Connectivity
Connected to neighboring cities via the Trans-Canada Highway and Lougheed Highway, Port Coquitlam offers excellent road connectivity. Moreover, the city is served by the West Coast Express commuter rail and bus services operated by TransLink.
Sports Facilities
City celebrates an active lifestyle with splendid sports facilities. The impressive Port Coquitlam Recreation Complex caters to various sporting events and recreational activities like swimming, ice hockey, and skating.
Traveler's Final Take
Port Coquitlam is a place where the rich tapestry of history intertwines with modernity. The city brims with attractions that captivate the eye, enrich the mind, and invigorate the soul. Whether you're a history enthusiast, a nature lover, an art aficionado, or a sports fan, this city certainly has something unique for you.
Must-Visit Spots in Port Coquitlam
Port Coquitlam Heritage and Cultural Society
Leigh Square Community Arts Village
Terry Fox Theatre
Port Coquitlam Fair
Christmas in Leigh Square
Douglas College
Terry Fox Library
Carnoustie Golf Club
The Port Coquitlam Trail
Gates Park
Lions Park
Shaughnessy Street
Fremont Village Shopping Centre
West Coast Express commuter rail
Port Coquitlam Recreation Complex