Redcliff Origins & Evolution
Located in the southeast region of the province of Alberta, the city of Redcliff, also known as the "Greenhouse Capital of the Prairie", has a rich and vibrant history. Established in 1910, Redcliff was once the industrial capital of Alberta, resplendent with coal deposits and natural gas reserves. It was first discovered by a group of Englishmen who were attracted by the abundance of clay deposits, driving the city's growth in the pottery industry. Since then, the city has significantly evolved, now known for its 300+ days of sunshine and thriving agricultural industry, particularly in vegetable greenhouse farming.
Over the years, Redcliff has retained much of its early 20th-century charm. Historic buildings are tastefully restored, with many converted into local businesses, uniquely combining the old with the new. With its alluring mixture of heritage sites, intriguing natural beauty, warm climate, and down-to-earth residents, Redcliff has become a charming dwelling for both locals and visitors.
City's Geography & Demography
Encircled by the verdant Cypress Hills and the South Saskatchewan River, Redcliff is blessed with picturesque scenery. This prime geographical location instills a sense of tranquillity, despite its close proximity to the bustling city of Medicine Hat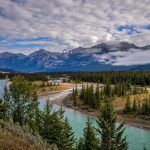 Medicine Hat Origins & Evolution From its origins as a railway junction in the late 19th century, Medicine Hat, Alberta, has grown into one of Canada's most vibrant and unique cities. The Nakoda (Stoney) and Blackfoot tribes originally inhabited the region, and the city owes its unique name to the indigenous word "Saamis" (Medicine Hat), which reflects a rich myth.... With a relatively cool continental climate, the city experiences a fair amount of sun-tinged summer days and is home to wildlife such as pronghorn, mule deer, and over 200 species of birds.
Demographically, Redcliff is a small community with a population of approximately 5,600 residents and showcases a blend of different cultures, infused with a uniquely Canadian spirit. This vibrant community burgeons with cohesive neighborliness – a trait that sets it apart.
Cultural & Artistic Landscape in Redcliff
Home to an eclectic mix of events, museums, theaters, and galleries, the city celebrates art and culture in a remarkable way. Redcliff Days, a popular annual festival, portrays the city's vitality and unity, featuring thrilling competitions, parades, and fireworks. For museum enthusiasts, the Redcliff Museum provides a glimpse into the city's history, housing a valuable collection of geological and archaeological finds.
The Redcliff Riverview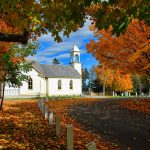 Riverview Origins & Evolution Riverview sits placidly and proudly in Alberta, Canada, with a rich history tracing back to the early 1900s. The city was initially founded as a coal mining town in 1914, but as the coal industry waned in the 20th century, Riverview adeptly transformed itself into a dynamic urban hub. The city's artistic reconstruction in the 1980s... Endowment of the Arts hosts periodic exhibitions, featuring the works of local artists, while the Riverview Theater regularly stages exciting live performances, highlighting the city's flourishing artistic community. This wide range of cultural engagement has fostered a dynamic city that embraces artistic expression and creativity.
Educational & Research Facilities
Education has a strong presence in Redcliff, with the city home to several schools and a public library. The library's extensive collection of traditional books and digital resources caters to the city's population's educational needs. Further, annual workshops and art classes are organized for citizens of all age groups, promoting continuous learning and development.
Although Redcliff does not host any colleges or universities, the broader region of Medicine Hat offers ample higher education opportunities, including the Medicine Hat College renowned for its educational excellence and research initiatives.
Redcliff's Highlights & Recreation
Redcliff is bountiful with recreational opportunities, including various parks, walking trails, and sports facilities. The River Valley and Echo Dale parks are local favorites for their sublime natural landscapes best appreciated from their extensive network of trails. The city's outdoor swimming pool, skateboard park, and BMX track cater to sports enthusiasts of all ages.
Landmarks such as the Saamis Teepee, the world's largest teepee located nearby, and the Cypress Hills, an Interprovincial Park, offer captivating visits for nature lovers, contributing towards the overall charm of Redcliff.
Commerce & Conveniences
Downtown Redcliff presents numerous commercial opportunities with a range of diverse shops, offering everything from beloved antiques to fresh vegetables grown in local greenhouses. The city is also home to several bank branches, postal services, and hosts seasonal farmers' markets, providing residents and visitors with convenient access to essential services and local products.
Transport & Connectivity
Efficiently connected via the Trans-Canada Highway, Redcliff offers seamless travel to major Canadian cities. Public transportation is provided by the Medicine Hat Transit service, ensuring affordable and reliable inner-city mobility. Additionally, the Medicine Hat Regional Airport, within striking distance, offers essential flight services, promising connectivity beyond regional borders.
Sports Facilities
The city boasts top-notch sports facilities, including a golf course, hockey rinks, and baseball diamonds, thus serving as a hub for recreational and competitive sports. The Redcliff Aquatic Centre, with its lap pool and diving tank, also provides swimming lessons and fitness programs, reinforcing the city's commitment towards health and wellness.
Traveler's Final Take
Immersed within nature, peppered with historic charm, and brimming with community spirit, Redcliff offers visitors a slice of small-town life with big-city amenities. Whether drawn by its vibrant history, cultural richness, recreational activities, or the city's charm itself, Redcliff is an attractive destination, sure to leave the traveler with memorable experiences.
Must-Visit Spots in Redcliff
Redcliff Museum
Riverview Theater
River Valley Park

The Historical Significance of River Valley Park As you step foot into River Valley Park, you are transported back in time to an era where nature and history intertwined seamlessly. Established in 1904, this sprawling park is not only one of Canada's oldest urban parks but also a testament to Edmonton's rich history. The park played a vital role in...

Echo Dale Park
Saamis Teepee
Cypress Hills Interprovincial Park
Redcliff Aquatic Centre
Medicine Hat College
Redcliff Public Library
Local Shops and Farmers' Markets
Medicine Hat Regional Airport
Whether you're visiting for the first time or returning for another experience, Redcliff beckons with open arms, assuring an unforgettable experience filled with history, culture, and the comfort of simplicity and warmth.