Smithers Origins & Evolution
Situated in Northern British Columbia, Canada, the town of Smithers was incorporated in 1921 and was primarily established to serve as the regional headquarters for the Grand Trunk Pacific Railway. Smithers has grown since its inception into a center of multifarious economic activities. Through the years, the town has retained its definitive character with its Alpine-style downtown, maintaining a charm and distinctiveness that is unique among Canadian towns. A noticeable example is the iconic and cheerful red-brick Town Hall— a sight that embodies Smithers' spirit and history.
City's Geography & Demography
Smithers occupies a key geographical location in the Bulkley Valley between Prince George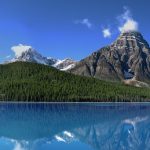 Prince George Origins & Evolution Prince George, a captivating metropolis nestled in the heart of British Columbia, Canada, traces its origins back to the early 1800s. Originally founded as a trading post by Simon Fraser in 1807, it was originally called Fort George. As railways began to shape the country in the early 20th century, the town's advantageous positioning at... and Prince Rupert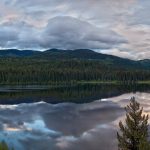 Prince Rupert Origins & Evolution Residing on Kaien Island, off the Canadian mainland's North Coast, sits the quaint city of Prince Rupert. This port city, named after the first Governor of the Hudson Bay Company, Prince Rupert of the Rhine, was officially incorporated in 1910. However, its history stretches as far back as 10,000 years with the local Tsimshian Nation.... in central British Columbia. The town is surrounded by a beautiful panorama of thickly forested hills, roaring rivers, and snow-clad peaks. The city experiences a humid continental climate with a tendency for heavy snowfall in winters and comfortably warm summers. In terms of population, Smithers, with just over 5,000 residents, delivers a small-town charm with the amenities of a larger city.
Cultural & Artistic Landscape in Smithers
The town of Smithers beams with a thriving cultural scene. The Bulkley Valley Museum is a notable cultural hub, providing insights into the region's history through various displays and exhibits. The community driven Driftwood Canyon Provincial Park is another cultural jewel with preserved fossils dating back approximately 50 million years. The cultural scene is enhanced by the Annual Smithers Midsummer Music Festival and the Celebrity Artists' Charity Art Auction, which showcase local talent and attract artists from around the world, respectively.
Educational & Research Facilities
Smithers boasts of educational venues and research institutions that would be the envy of much bigger cities. Smithers Library is an important center of learning and research, while the Bulkley Valley Research Center does undeniably critical work in the field of environmental and social research. Smithers also hosts campuses of the Northwest Community College, that provide quality education to the local populace.
Smithers's Highlights & Recreation
For outdoors enthusiasts, Smithers offers a plethora of recreational activities all year round. In the summer, tourists and residents both can indulge in fishing, mountain biking, and hiking trails that encircle the stunningly beautiful Kathlyn Glacier. In winter, the Hudson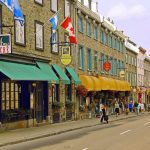 Hudson Origins & Evolution Hudson is a charming town nestled on the banks of the Ottawa River in Quebec. Founded in the late 19th century, it has seamlessly blended its historic charm with modern conveniences. Originally an Anglican farming community named Cavagnal, it rebranded as Hudson in the 1960s to reflect its British roots and to appease English-speaking residents. This... Bay Mountain Resort becomes a hotspot of skiing and snowboarding. Other noteworthy attractions include Call Lake Provincial Park and Tyhee Lake.
Commerce & Conveniences
Smithers does not lack in commercial amenities. The Main Street offers numerous locally owned shops, restaurants, and a large selection of galleries. Facilities like the Bulkley Valley Credit Union and Canada Post anchor the town's commercial infrastructure. And not to forget, regular farmers markets and annual retail events such as the March Madness Sale, underline Smithers as a notable commercial hub.
Transport & Connectivity
Despite being a small urban center, Smithers provides excellent transport connectivity. The Smithers Regional airport, conveniently located just a few minutes away from downtown, keeps the city connected with the rest of the country. Moreover, the city is well-served by BC Transit, providing the locals and tourists efficient access to different parts of the city.
Sports Facilities
For sports lovers, the Smithers Curling Club and Ranger Park are worth mentioning. The town also has an extensive network of cross-country ski trails managed by the Bulkley Valley Cross Country Ski Club. The Ranger Park, in particular, is famous for its well-maintained baseball and soccer fields.
Traveler's Final Take
Smithers, with its unique amalgamation of natural beauty, vibrant culture, convenient amenities, and recreational opportunities, is a must-visit town. Visitors to Smithers will be rewarded with a rich blend of outdoor adventures, heritage experiences, artistic expressions, and warm hospitality.
Must-Visit Spots in Smithers
The Bulkley Valley Museum
Smithers Midsummer Music Festival
Smithers Library and the Bulkley Valley Research Center
Driftwood Canyon Provincial Park
Kathlyn Glacier and Hudson Bay Mountain Resort
Call Lake Provincial Park and Tyhee Lake
Main Street shops and restaurants
Smithers Regional Airport
Smithers Curling Club and Ranger Park
Bulkley Valley Credit Union