Stettler Origins & Evolution
Nestled in the heart of Alberta, Canada, is the charming town of Stettler, a bustling hub that beautifully merges historical roots with modern life. Founded in 1905 by Swiss immigrant Carl Stettler, the town has undergone significant changes over the years, evolving from a secluded rural settlement to a flourishing center for oil, gas, and agriculture industries.
Stettler's pioneer spirit is still reflected today through its people and its preserved historic institutions. Iconic landmarks like the old Alberta Prairie Railway offer a snapshot of its past, adding texture to its vibrant present. Visitors can appreciate its preserved legacy while engaging with a welcoming community that spearheads innovative projects for expanding future growth.
City's Geography & Demography
Stettler's geographical location enhances its charm. Situated almost equidistance from Alberta's two main cities, it is encapsulated in the rural landscape, offering glimpses of serenity and solitude. The climate is generally temperate, encouraging outdoor activities all year round.
The town's population stands at approximately 6000 residents, with a reasonable mix of age groups and ethnicities. Its demography reflects an endearing sense of community, fostering an environment conducive for growth and prosperity. The small-town appeal does not hinder its ability to host large events, making it a vibrant hub.
Cultural & Artistic Landscape in Stettler
Stettler's cultural scene is vibrant, offering a plethora of events and amenities that reflect its spirit and creativity. The Stettler Town & Country Museum and the Performing Arts Centre provide a unique peek into the city's artistic and historical heritage. The town constantly hosts art festivals, music shows, and cultural exhibitions that attract audiences from across Alberta and beyond.
The annual Stettler Steel Wheel Stampede, a traditional rodeo festival, showcases a remarkable blend of the city's heritage and entertainment, offering exciting insights into its Western culture. The P&H Elevator Preservation Society, another significant cultural institution, stands as a tribute to the town's agricultural roots.
Educational & Research Facilities
Despite its small size, Stettler is home to numerous educational institutions, including both public and separate school divisions offering K-12 education. The town also hosts a campus of the Red Deer College, bringing cutting-edge research and advanced learning opportunities to its residents.
The Stettler Public Library is another keystone, sourcing a wide array of books and providing access to digital resources. It regularly conducts workshops, book clubs, and literacy programs, fostering a love for learning in the city's younger population.
Stettler's Highlights & Recreation
The town offers abundant recreational spots that cater to varied tastes. The West Stettler Park, for instance, boasts tennis courts, playgrounds, and an impressive pond that hosts a synchronized lighted fountain display. The Buffalo Lake, Alberta's largest inland body of water, provides a serene locale for fishing and water sports.
A notable landmark is the Alberta Prairie Steam Tours Train, where visitors can enjoy a journey through the central Alberta countryside aboard an authentically preserved steam train. Visitors or residents can also enjoy the pathway system offering extensive cycling, jogging, or walking routes covering a wide area of the town.
Commerce & Conveniences
Stettler provides an array of shops, banks, and postal services to meet diverse needs. The Stettler Town Centre is a major shopping hub with boutiques, grocery chains, and specialty stores. Seasonal farmer's markets like the Stettler & District Garden Club Farmer's Market offer a delightful array of local produce and baked goods.
Transport & Connectivity
Public transportation in Stettler is seamless and efficient, thanks to Stettler's Local Transit (SLT) system. While Stettler does not have a commercial airport, larger airports are conveniently accessible via road in Edmonton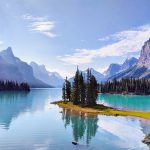 Edmonton Origins & Evolution Located on the North Saskatchewan River in Alberta, Canada, Edmonton is a city with a rich Native history dating back thousands of years to the indigenous tribes that once inhabited the region. European settlers arrived in the late 18th century, starting with the Hudson's Bay Company in 1795. They established Edmonton as a key trading post... or Calgary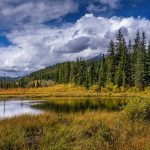 Calgary Origins & Evolution Calgary, located in the foothills of the Rocky Mountains of Alberta, Canada, has a rich and diverse history. Its name originates from a bay on the Isle of Mull, Scotland. It was officially founded as a town in 1884, and by the year 1891, it had elected its first mayor. The development of Calgary was primarily.... The town is also a major transit hub, featuring an expansive network of highways connecting it to other regions of Alberta.
Sports Facilities
The vibrant sports scene in Stettler includes several sports facilities and recreational centers. The Stettler Sports Park and Stettler Recreation Centre offer venues for organized sports activities, community events, and fitness facilities. The town takes immense pride in its minor sports culture, with various teams and leagues proactively participating in hockey, soccer, softball, and more.
Traveler's Final Take
With a mosaic of vibrant cultural attractions, recreational spots, learning centers, convenient amenities, and a well-connected transport system, the inviting town of Stettler fosters a community living-at-its-best ambiance. It offers a delightful juxtaposition of rural charm, cultural richness, and progressive thinking that deserves a spot on every traveler's Canadian journey.
Must-Visit Spots in Stettler
Alberta Prairie Railway
Stettler Town & Country Museum
Performing Arts Centre
Stettler Steel Wheel Stampede
P&H Elevator Preservation Society
Red Deer College – Stettler Campus
Stettler Public Library
West Stettler Park
Buffalo Lake
Stettler Town Centre
Stettler & District Garden Club Farmer's Market
Stettler Sports Park
Stettler Recreation Centre