Tofield Origins & Evolution
Brimming with small-town charm and a rich historical legacy, the town of Tofield is nestled in the heart of Beaver County, Alberta, Canada. The settlement's origin can be traced back to the late 19th century when it was a convenient post for fur traders and pioneers. Named after Dr. J H Tofield, a Michigan man lured north during the Klondike Gold Rush, the town soon bloomed into a bustling hub with the arrival of the Canadian Northern Railway in 1906.
Over the years, Tofield cultivated a reputation as a resilient agricultural community, enduring the ebbs and flows of changing economic realities and geographical challenges. Its vibrant past is meticulously preserved in the Tofield Museum, serving as a window into its legacy and grit. Today, this historic town offers a blend of tradition and contemporary rural life, attracting tourists and potential residents alike.
City's Geography & Demography
Tofield sits approximately 68 kilometers east of Edmonton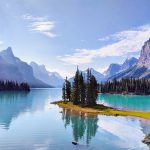 Edmonton Origins & Evolution Located on the North Saskatchewan River in Alberta, Canada, Edmonton is a city with a rich Native history dating back thousands of years to the indigenous tribes that once inhabited the region. European settlers arrived in the late 18th century, starting with the Hudson's Bay Company in 1795. They established Edmonton as a key trading post..., the capital city of Alberta. It boasts a diverse topographical feature ranging from open prairies to lush wetlands. The town experiences a humid continental climate characterized by distinct seasons and significant rainfall throughout the year.
As per the 2016 census, the town houses around 2,182 inhabitants reflecting an intriguing demographical mix; a largely English-speaking population peppered with a rich mélange of different ethnic communities that contribute vibrantly to the socio-cultural fabric of Tofield.
Cultural & Artistic Landscape in Tofield
Tofield upholds a lively cultural scene marked by popular events such as the Bull Bash, and the Snowmobile Rally, drawing scores of visitors each year. On the artistic front, the community takes immense pride in their annual Art Walk, where local artists showcase their creations across the town.
The Tofield Museum deserves special mention, housing a diverse range of artifacts that trace the area's history. For theatre enthusiasts, the Tofield Town Theatre stages a variety of performances throughout the year, intensifying the town's creative pulse.
Educational & Research Facilities
Considered to possess one of the finest education systems within the rural locales of Alberta, Tofield is home to excellent institutions such as Tofield School and C W Sears Elementary, renowned for their quality education and co-curricular emphasis. The Tofield Municipal Library, located in the heart of the town, is a hub for voracious readers, hosting various interactive learning sessions for different age groups.
Tofield's Highlights & Recreation
Tofield offers abundant spots of interest and recreational activities that promise a stirring experience. For nature enthusiasts, Beaverhill Lake Nature Centre, equipped with picnic spots and bird-watching facilities, is a sanctuary by the largest permanently protected area for shorebirds in Canada. Furthermore, Tofield houses the Tofield Commons, a modern and inclusive recreation complex designed for a myriad of indoor sports and fitness programs.
Commerce & Conveniences
Catering to everyday essentials, the town maintains an assortment of local businesses, including grocery stores, banks, and more. The Tofield Market, held during summers, showcases regional produce, handicrafts, and other commodities. For postal services, the Tofield Post Office is at your service.
Transport & Connectivity
Tofield enjoys a strategic location that is easily accessible via major roads and an efficient public transport system, ensuring smooth intra and inter-city connectivity. Edmonton International Airport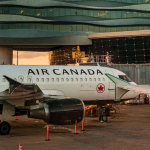 The Historical Significance of Edmonton International Airport Come be a part of the living history at Canada's Edmonton International Airport. Opening its doors for the first time in 1960, this facility has served as a gate to the sky for countless passengers and transport operations. Over the years, it's seen immense growth, playing a critical role in Alberta's economic growth... lies just a little over an hour's drive away from Tofield, providing a global gateway to residents and tourists alike.
Sports Facilities
The sports infrastructure in Tofield is remarkable, featuring state-of-the-art indoor and outdoor facilities. Tofield Sports Grounds is a notable landmark that accommodates facilities for football, baseball, and hockey.
Traveler's Final Take
With its vivid past, vibrant cultural scene, welcoming community, and exceptional facilities, Tofield is more than just a town. It's an experience. Regardless of whether you are a history buff, nature lover, sports enthusiast, or someone seeking solace in small-town charm, Tofield leaves an indelible imprint long after you've journeyed beyond its limits.
Must-Visit Spots in Tofield:
Tofield Museum
Beaverhill Lake Nature Centre
Tofield Commons
Tofield Market
Tofield Post Office
Tofield Sports Grounds