View Royal Origins & Evolution
The picturesque town of View Royal, situated on Vancouver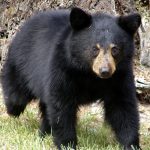 Vancouver Origins & Evolution Located on the western coast of Canada, Vancouver is a vibrant city that beautifully marries natural splendor with urban charm. Its history begins with the indigenous peoples who had inhabited this land for thousands of years before it was explored by Captain George Vancouver in the late 18th-century. Founded in 1886, the city took its name... Island in British Columbia, Canada, is steeped in an intriguing history that sets the stage for the community it is today. First explored by European settlers in the 1850s, this municipality was an essential area for the First Nations people who used the region as a hunting ground.
Officially incorporated as a town in 1988, View Royal has since evolved into a desirable residential community. Its captivating blend of natural landscapes and residential development exudes a unique character, effectively reflecting its evolution over the decades, while masterfully maintaining traces of its historical past. Buildings of historical significance, including the Edwardian-style Craigflower Manor and Schoolhouse built in the 1850s, are valuable reminders of the town's foundational period, bringing history to life in exquisite fashion.
City's Geography & Demography
View Royal is strategically nestled between the cities of Victoria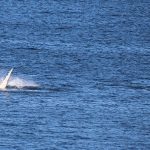 Victoria Origins & Evolution Victoria, nicknamed the "City of Gardens", is the capital of British Columbia, Canada, founded in 1843 by the Hudson Bay Company's James Douglas as a fort. The city was named after Queen Victoria of the United Kingdom. Vibrating with rich history, Victoria evolved from a small settlement to a vibrant metropolis, with an architectural nod to... and Langford and spans an area of 14.36 square kilometers. Its diverse terrain, punctuated by forests, shorelines, and numerous parks, gives it a distinctive geographical identity.
The town's climate is a relatively mild Mediterranean type, with damp, mild winters and warm, dry summers. As of the 2016 census, the population was approximately 10,408, indicating a growth of 10.9% from 2011. Demographically, the town presents an interesting mix, with the majority of inhabitants being of European descent, followed by significant Aboriginal and Asian populations.
Cultural & Artistic Landscape in View Royal
A vibrant cultural scene thrives within View Royal. The town prides itself on hosting noteworthy events like the annual Strawberry Festival, the Music in the Park series, and the Christmas Light Up Celebration. These events not only enhance the cultural fabric of View Royal but also facilitate community bonding.
In terms of artistic offerings, View Royal doesn't house large galleries or theatres. However, its proximity to Victoria gives residents and visitors alike easy access to an array of artistic and cultural establishments in the neighboring city.
Educational & Research Facilities
View Royal's commitment to education is reflected in its range of educational facilities. Shoreline Community Middle School and View Royal Elementary School serve the younger populace. The town is also near to several post-secondary institutions located in Greater Victoria, including Royal Roads University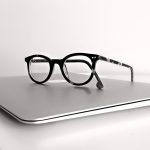 Historical Significance of Royal Roads University Set amid the lush beauty of British Columbia's Vancouver Island, the Royal Roads University stands as a testament to Canada's rich history. Named after its original function as Royal Navy training facility, the University retains its military heritage while seamlessly merging it with its role as a center for progressive education. Throughout the years,... and the University of Victoria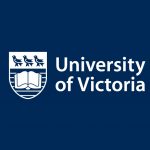 Unveiling the History The University of Victoria (UVic) stands as a testament to the rich historical legacy of Canada's educational institutions. Established in 1963, UVic has been a cornerstone of higher learning on the west coast. Nestled on beautiful Vancouver Island in British Columbia, the university has carved its path among the country's most prestigious institutions. Through its transformative educational....
The Greater Victoria Public Library, with its ten branches spread across the region, is a key resource center. These institutions foster a conducive learning environment, nurturing the educational and intellectual growth of the community.
View Royal's Highlights & Recreation
View Royal is a haven for nature lovers and outdoor enthusiasts. The Thetis Lake Regional Park, a local favourite, offers trails for hiking and beautiful lakes for swimming and canoeing. The Portage Park is another gem, offering stunning views of the Gorge Waterway.
The iconic Craigflower Manor and Schoolhouse, a National Historic Site, provides a glimpse into the colonial past of Canada. The View Royal Casino, with its exceptional gaming, dining, and entertainment facility, is another significant highlight of the city.
Commerce & Conveniences
View Royal is home to a variety of commercial facilities, including supermarkets, independently owned local stores, banks, and postal services. Eagle Creek Village and Admirals Walk Shopping Centre host a collection of stores that cater to the everyday needs of the community.
Transport & Connectivity
View Royal boasts excellent connectivity through a network of public transportation services, including buses operated by BC Transit. The Victoria International Airport, located approximately 25 kilometers away, serves the air travel needs of the residents. Its strategic location near the Trans-Canada Highway ensures seamless connectivity to other cities.
Sports Facilities
Although the town doesn't boast large sporting facilities, the adjacent municipalities offer ample opportunities for sporting activities. The Pacific Institute for Sport Excellence, Commonwealth Pool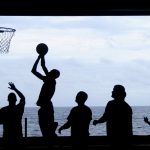 The Historical Significance of Commonwealth Pool Commonwealth Pool, located in Victoria, British Columbia, holds a significant place in Canada's history. Built in 1970, this iconic landmark was constructed in preparation for the 1994 Commonwealth Games, a major international sporting event. The pool's design and construction exemplify the modernist architectural style of the time, making it an important architectural and historical..., and Bear Mountain Stadium are all a short drive away.
Traveler's Final Take
View Royal is a delightful mix of historic charm and present-day amenities. Its strategic location, coupled with its scenic landscapes and diverse recreational opportunities, holds immense appeal for residents and travellers alike. Those seeking a tranquil pace of life, combined with easy access to urban conveniences, will find View Royal an idyllic choice.
Must-Visit Spots in View Royal:
– Craigflower Manor and Schoolhouse
– Thetis Lake Regional Park
– Portage Park
– View Royal Casino
– Shoreline Community Middle School
– View Royal Elementary School
– Eagle Creek Village
– Admirals Walk Shopping Centre.