Ladysmith Origins & Evolution
Nestled in the bountiful landscape of Vancouver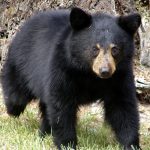 Vancouver Origins & Evolution Located on the western coast of Canada, Vancouver is a vibrant city that beautifully marries natural splendor with urban charm. Its history begins with the indigenous peoples who had inhabited this land for thousands of years before it was explored by Captain George Vancouver in the late 18th-century. Founded in 1886, the city took its name... Island, the city of Ladysmith in British Columbia, Canada, embraces a rich, telling history. Established initially as "Oyster Harbour" in 1898 by James Dunsmuir, to house employees of his expansive coal business, the city was renamed Ladysmith in 1900 to honor the British soldiers involved in the Battle of Ladysmith during the Second Boer War. Despite its industrial roots, the city has evolved into a charming locality, known widely for its alluring heritage architecture, breathtaking topography, and vibrant cultural scene.
City's Geography & Demography
Stretching splendidly along the eastern shores of Vancouver Island, Ladysmith overlooks the spectacular Salish Sea. The city enjoys a temperate coastal climate, characterized by mild winters and warm, dry summers, making it an appealing destination year-round. Ladysmith is home to a close-knit community of approximately 8,500 residents, a population that continues to maintain its boomtown charm while steadily amplifying a contemporary cosmopolitan aura.
Cultural & Artistic Landscape in Ladysmith
Each year, Ladysmith unveils its palette of cultural vibrancy with an impressive lineup of events, such as the internationally recognized Festival of Lights. The local arts scene is further accentuated by the Ladysmith Waterfront Art Gallery and the In The Beantime Cafe, which blend local artist exhibitions with live performances. The historic Ladysmith Little Theatre offers a riveting roster of live productions infused with a unique community spirit.
Educational & Research Facilities
Education underscores Ladysmith's progressive temperament. Vancouver Island University, with its proximity to Ladysmith, provides higher education opportunities, while the Ladysmith Library enriches the intellectual fabric with its array of resources. The Stz'uminus First Nation's research and educational initiatives additionally exemplify Ladysmith's commitment to fostering diverse and inclusive learning landscapes.
Ladysmith's Highlights & Recreation
Ladysmith paints a panoramic montage of natural and architectural marvels, with the Transfer Beach Park serving as an idyllic setting for outdoor activities. The Holland Creek Trail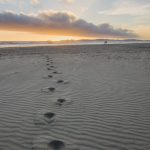 Trail Origins & Evolution The city of Trail, situated in British Columbia, Canada, holds a rich history that traces its roots to the 19th century. The city was founded by prospectors during the Gold Rush era, enticed by its bountiful deposits of minerals, mainly gold, silver, and copper. Later, the thriving mining industry prompted the construction of the Trail Smelter,... offers immersive, woodland treks, and the Ladysmith Marina accentuates the city's tranquil waterfront charisma. On walking through the city's historic First Avenue, one can marvel at the meticulously preserved heritage buildings reflecting 20th-century architecture.
Commerce & Conveniences
The city's commercial life is largely centered on Ladysmith's First Avenue, dotted with quaint boutiques, specialized shops, and cozy eateries. Everything from groceries at Old Town Bakery to exquisite stationery at Bayview Framing & Art, is available here. The city's Festival of Sales, a cherished tradition, offers individuals an unparalleled cypher shopping experience.
Transport & Connectivity
Ladysmith enjoys excellent connectivity via the Island Highway 1, which weaves through the city. The city's public transport services, operated by BC Transit, link residents to nearby Nanaimo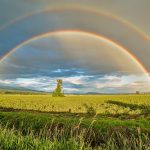 Nanaimo Origins & Evolution Nanaimo, a city on Vancouver Island in British Columbia, Canada, has a rich history. Originally inhabited by the Coast Salish people, the city was founded in 1852 as a Hudson's Bay Company trading post named Colvile Town. After the arrival of the Canadian Pacific Railway in 1886, the city experienced robust growth, evolving from a pioneer... and Duncan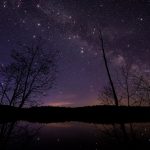 Duncan Origins & Evolution The city of Duncan, nestled within the Cowichan Valley on Vancouver Island in British Columbia, is steeped in a rich history. Serving as the traditional lands of the Quw'utsun' (Cowichan) First Nations for thousands of years, Duncan was officially founded in the late 19th century, much like many Canadian settler communities, by William Chalmers Duncan, after.... Additionally, the Nanaimo Airport, located just 14 kilometers north, facilitates seamless air travel.
Sports Facilities
Residents and visitors savor a variety of sports at the Frank Jameson Community Centre and the Ladysmith Golf Club. Soccer enthusiasts can relish the agility of local soccer clubs at Forrest Field, while watersports are popular at Transfer Beach, with boating and kayaking facilities available.
Traveler's Final Take
Ladysmith is a city of splendid contrasts resonating the echo of historic charm with contemporary nuances. From pivotal heritage sites, captivating natural landscapes, bustling festivals, to progressive educational institutions, Ladysmith offers a multifaceted experience that begs an extended stay.
Must-Visit Spots in Ladysmith
The Ladysmith Waterfront Art Gallery
In The Beantime Cafe
The Ladysmith Little Theatre
Vancouver Island University
The Ladysmith Library
Transfer Beach Park
Holland Creek Trail
Ladysmith Marina
First Avenue
Old Town Bakery
Bayview Framing & Art
Frank Jameson Community Centre
Ladysmith Golf Club
Forrest Field