Metchosin Origins & Evolution
Nestled in the greater Victoria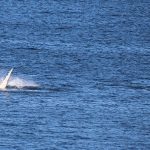 Victoria Origins & Evolution Victoria, nicknamed the "City of Gardens", is the capital of British Columbia, Canada, founded in 1843 by the Hudson Bay Company's James Douglas as a fort. The city was named after Queen Victoria of the United Kingdom. Vibrating with rich history, Victoria evolved from a small settlement to a vibrant metropolis, with an architectural nod to... region of British Columbia, Canada, Metchosin is a unique and captivating blend of past and present that has been cherished by its inhabitants throughout its existence. Founded in 1851, it's one of Vancouver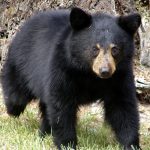 Vancouver Origins & Evolution Located on the western coast of Canada, Vancouver is a vibrant city that beautifully marries natural splendor with urban charm. Its history begins with the indigenous peoples who had inhabited this land for thousands of years before it was explored by Captain George Vancouver in the late 18th-century. Founded in 1886, the city took its name... Island's oldest European-Canadian communities. A city known for its proud rural roots, it can be seen in the preservation of farms and public green spaces, and in its love of local, sustainable agriculture. Aside from maintaining their deep agricultural roots, the community leaves a legacy of collaborating with First Nations cultures, emphasizing mutual respect and understanding to promote historical preservation.
City's Geography & Demography
The city of Metchosin, stretched over an area of 71 kilometers square, is surrounded by the natural beauty of the Pacific Ocean and offers some of the best scenic vistas in the region. Favored for its temperate maritime climate, the city enjoys moderate weather throughout the year. As per the recent Censuses, Metchosin's population comprises around 5,000 inhabitants showing a multicultural blend of families, individuals, and seniors who celebrate the tranquility and native beauty the city offers.
Cultural & Artistic Landscape in Metchosin
Embracing a vibrant cultural footprint, Metchosin is home to many annual events, such as the famed Metchosin Day, a celebration of community spirit, and the famous Apple Festival. The city also prides itself on artistic storefronts, like the multi-disciplinary Metchosin ArtPod and the pioneering Bilston Creek Farm, which provides a serene and inspiring atmosphere for artists and visitors alike.
Educational & Research Facilities
The district of Metchosin is home to the notable Pearson College, a world-renowned international school. The Metchosin International Summer School of the Arts (MISSA) attached to the college, opens the door for local and global artists to learn and create. Besides, the public library within the municipal grounds is a literary hub that supports community development through knowledge.
Metchosin's Highlights & Recreation
Avid outdoor enthusiasts find sanctuary in Metchosin's numerous parks, such as Matheson Lake Regional Park, Tower Point Park, and Witty's Lagoon Regional Park, each presenting a unique experience. Neighbouring East Sooke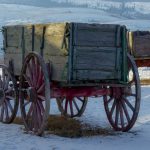 Sooke Origins & Evolution Sooke is a quaint district municipality on the southern tip of British Columbia's Vancouver Island. Originally home to the T'Souke First Nation people, it was named as "Sooke" after the local name of the tribe, translating to "stickleback fish found in river". Europeans brought the name into common usage after Captain Walter Colquhoun Grant established the... Park adds massively to the available explorations. The city is also home to interesting landmarks, like Hatley Castle and the Beecher Bay.
Commerce & Conveniences
Galaxy Convenience Store, Royal Bay Bakery, and Metchosin Farmers' Market are some favorite local spots to explore for shopping, local foods, and seasonal goods. Service facilities including banks, postal services, and small business outlets give a complementing commercial character to this enchanting rural city.
Transport & Connectivity
While intimate and rural, Metchosin is efficiently connected to the capital city of Victoria through the BC Transit System, making commutes accessible. Its proximity to Victoria International airport adds to its convenience for both locals and visitors.
Sports Facilities
Metchosin Golf & Country Club is an inviting venue for sporting activities, catering specifically to golf enthusiasts. Additionally, the city offers equestrian facilities promoting horse-riding as a leisure activity.
Traveler's Final Take
Metchosin presents an enchanting juxtaposition of rustic appeal and modern convenience, with serene beauty, rich cultural history, abundant recreational offerings, and a strong community spirit. It is a city that cultivates quietude and simple, healthy living, cherished by both its permanent inhabitants and its visitors. Its parks, landmarks, shops, and convenient services all underscore Metchosin's unique charm and are worthy of exploration.
Must-Visit Spots in Metchosin
Pearson College
Metchosin International Summer School of the Arts (MISSA)
Metchosin Public Library
Metchosin ArtPod
Bilston Creek Farm
Matheson Lake Regional Park
Tower Point Park
Witty's Lagoon Regional Park
East Sooke Park
Hatley Castle
Beecher Bay
Galaxy Convenience Store
Royal Bay Bakery
Metchosin Farmers' Market
Metchosin Golf & Country Club