Parksville Origins & Evolution
Parksville was established as a resort town in 1910, although its history dates back to a settler community in the 1880s. The city, located on Vancouver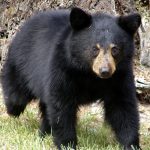 Vancouver Origins & Evolution Located on the western coast of Canada, Vancouver is a vibrant city that beautifully marries natural splendor with urban charm. Its history begins with the indigenous peoples who had inhabited this land for thousands of years before it was explored by Captain George Vancouver in the late 18th-century. Founded in 1886, the city took its name... Island in British Columbia, Canada, took its name from Nelson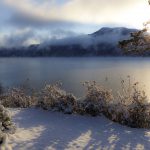 Nelson Origins & Evolution Nestled in the Selkirk Mountains and hugging the shores of Kootenay Lake in British Columbia, Canada, sits the city of Nelson. Founded during the silver rush of the 19th century, Nelson quickly became a bustling epicenter for the mining industry. Over time, while retaining its historic charm, Nelson evolved into a thriving arts and culture hub,... Parks, the area's original postmaster. Throughout the 20th century, Parksville evolved rapidly from a logging and fishing village to a bustling city renowned for its beauty and thriving tourism industry. Today, it retains its old-world charm while reflecting a modern cosmopolitan ethos.
Historically, Parksville emerged as a popular summer destination, attracting beach-goers and sun-seekers from across the continent. Its impressive growth and development over the last century have also made it a haven for retirees, fondly earning it the nickname 'Canada's retirement capital.'
City's Geography & Demography
Nestled within the Eastern coastline of Vancouver Island, Parksville is characterized by a captivating coastline, untouched forests, and scenic mountainous landscapes. As part of the coastal Douglas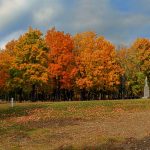 Douglas Origins & Evolution Tucked away in Ontario, Canada, Douglas is an intimate rural community steeped with rich heritage and intriguing historical narratives. It was first established in the mid-1800s with significant influence from Irish immigrants, giving the settlement a unique character. Douglas, even till today, retains the individuality of its inception through physical reminders such as historic buildings and... fir bio-geoclimatic zone, Parksville boasts a temperate oceanic climate conducive to year-round outdoor activities.
Demographically, Parksville is home to around 12,500 inhabitants, with a high proportion of those aged 65 and over. Despite the city's modest size, it packs a punch with its diverse population, embodying a rich mix of cultures from First Nations to European settlers.
Cultural & Artistic Landscape in Parksville
Parksville holds a distinct cultural and artistic charm that can be discovered in various annual events, museums, theaters, and galleries. The city hosts the celebrated Parksville Beach Festival every summer. The event showcases incredible sand sculptures by artists worldwide, drawing thousands of tourists to the charming seaside city.
Institutions such as the McMillan Arts Centre host local and regional art exhibitions, while the Parksville Museum offers a historical journey through the region's intriguing past. The city also boasts an impressive range of public art installations, further enhancing its cultural appeal.
Educational & Research Facilities
Educational facilities in Parksville are predominantly geared towards younger students, with several well-respected elementary and secondary schools. Additionally, Vancouver Island University operates a campus in nearby Nanaimo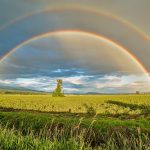 Nanaimo Origins & Evolution Nanaimo, a city on Vancouver Island in British Columbia, Canada, has a rich history. Originally inhabited by the Coast Salish people, the city was founded in 1852 as a Hudson's Bay Company trading post named Colvile Town. After the arrival of the Canadian Pacific Railway in 1886, the city experienced robust growth, evolving from a pioneer... for those seeking higher education.
The Parksville library is a prominent feature of the city landscape, offering a vast range of resources and regularly hosting community events. Several institutions focus on environmental research and conservation, crucial given the area's diverse ecosystems.
Parksville's Highlights & Recreation
Parksville is immensely famous for its beaches, particularly, Parksville Beach and Rathtrevor Beach. Small islands accessible at low tide, warm waters for swimming, and sprawling sandbanks make these beaches the city's crowning glory.
The Englishman River Falls and Little Qualicum Falls provincial parks offer incredible hiking opportunities while showcasing the area's rich biodiversity. Meanwhile, the Butterfly World and Gardens promise a magical experience with hundreds of butterflies and exotic plants.
Commerce & Conveniences
Despite its relatively compact size, Parksville is well-served with numerous shops, banks, and postal services. Corfield Plaza is among the city's prominent shopping centres, home to diverse businesses from grocery stores to clothing boutiques.
For retail therapy, the mid-summer Parksville Summer by the Sea Street Market is a must-visit, hosting around 180 vendors selling everything from local produce to unique artisan crafts. Additionally, Parksville's central location on Vancouver Island ensures convenient access to larger city amenities in nearby Nanaimo and Victoria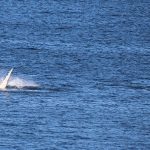 Victoria Origins & Evolution Victoria, nicknamed the "City of Gardens", is the capital of British Columbia, Canada, founded in 1843 by the Hudson Bay Company's James Douglas as a fort. The city was named after Queen Victoria of the United Kingdom. Vibrating with rich history, Victoria evolved from a small settlement to a vibrant metropolis, with an architectural nod to....
Transport & Connectivity
Parksville is accessible via the Island Highway (19), making it an easy drive from various Vancouver Island locations. A reliable local bus service operates within the city and beyond, while the BC Ferries terminal at Nanaimo links Parksville to mainland British Columbia. The nearest airports are located in Qualicum Beach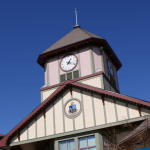 Qualicum Beach Origins & Evolution Nestled on the picturesque east coast of Vancouver Island in British Columbia, Qualicum Beach is a city that seamlessly blends natural beauty with a rich historical tapestry. This enchanting locale has evolved significantly over the years, with its roots deeply embedded in the heritage of the Qualicum people. This coastal Salish tribe was the region's... and Nanaimo, offering domestic flights and occasional international charter services.
Sports Facilities
Parksville offers a range of sports facilities, including a well-equipped community centre offering fitness classes and sports leagues for all ages. The city is home to numerous parks featuring sports fields, tennis courts, and playgrounds.
Golf enthusiasts will appreciate local courses such as Morningstar Golf Club and Brigadoon Golf Course. For indoor sports facilities, Ravensong Aquatic Centre provides a public swimming pool and fitness classes.
Traveler's Final Take
Whether you're seeking a beautiful beach getaway, a journey through cultural history, or a peaceful retirement destination, Parksville on Canada's Vancouver Island will win you over. From the captivating coastline to the rich blend of amenities, Parksville packs a surprising amount into its boundaries.
Must-Visit Spots in Parksville:
Parksville Beach
Rathtrevor Beach
Englishman River Falls Provincial Park
Little Qualicum Falls Provincial Park
Butterfly World and Gardens
McMillan Arts Centre
Parksville Museum
Corfield Plaza
Summer by the Sea Street Market
Morningstar Golf Club
Brigadoon Golf Course
Ravensong Aquatic Centre