Fruitvale Origins & Evolution
Nestled in the West Kootenay region of British Columbia, Canada, Fruitvale got its start in the late 19th century. Initially a farming community, it was centrally located along the Spokane Falls and Northern Railway, which contributed to its early growth. Later, with the establishment of a smelter in the nearby city of Trail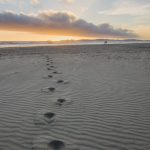 Trail Origins & Evolution The city of Trail, situated in British Columbia, Canada, holds a rich history that traces its roots to the 19th century. The city was founded by prospectors during the Gold Rush era, enticed by its bountiful deposits of minerals, mainly gold, silver, and copper. Later, the thriving mining industry prompted the construction of the Trail Smelter,..., many Fruitvale residents found work in the rapidly expanding mining industry. Today, Fruitvale is a thriving small town with a rich history that encapsulates the heart of Western development in Canada.
Over the years, the town has managed to maintain its small-town charm while making significant strides in growth and development. Its picturesque setting coupled with an inviting vibe has managed to attract residents from across the regions. The town's celebrated "Beaver Valley May Days" festival, dating back to the late 1940s is a testament to the quaint traditions and heritage it proudly clings onto.
City's Geography & Demography
Fruitvale's geographical position places it in the heart of the beautiful Beaver Valley, giving it a stunning backdrop and a climate that is apt for year-round outdoor recreational activities. With the changing seasons, Fruitvale showcases a diversity of natural charm, from lush summer greenery to impressive winter snowscapes.
The population of Fruitvale is just over 2,000 people. This close-knit community consists mainly of families, with a demographic distribution that leans towards an older population. However, recently there has been a rise in young families moving to the town attracted by the opportunities for outdoor living and its relaxed lifestyle.
Cultural & Artistic Landscape in Fruitvale
Despite its small size, Fruitvale boasts a vibrant cultural and artistic scene. The annual 'Beaver Valley May Days' festival, a cherished tradition, noted for its parade, local fairs, and events. There are a few small art galleries in the town displaying work from local artists and creatives. While the town doesn't have a museum of its own, the nearby city of Trail is home to the Trail Museum & Archives, offering interesting insights into the history and cultural heritage of the region.
Educational & Research Facilities
Fruitvale is home to several highly-rated schools, like Fruitvale Elementary School and J. L. Crowe Secondary School in Trail. The Columbia Basin Alliance for Literacy offers literacy initiatives and programs in the area. For higher education and research, Selkirk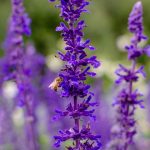 Selkirk Origins & Evolution The intriguing city of Selkirk in Manitoba, Canada, presents a rich tapestry of history and development. Originally known as West Fort Garry, Selkirk was founded in 1882 and has evolved with each waking decade. Its forefathers primarily engaged in fur trading before switching to the mining industry. While trade in these commodities was essential for its... College in neighbouring Castlegar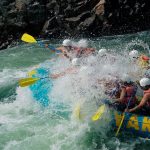 Castlegar Origins & Evolution Castlegar, named after a castle in Ireland, is a small but vibrant city situated in the West Kootenay region of the southern Interior of British Columbia, Canada. Its history traces back to mid-19th Century, when it served as a key trading post for the Columbia River Route of early explorers and indigenous tribes. The area flourished... and Nelson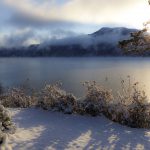 Nelson Origins & Evolution Nestled in the Selkirk Mountains and hugging the shores of Kootenay Lake in British Columbia, Canada, sits the city of Nelson. Founded during the silver rush of the 19th century, Nelson quickly became a bustling epicenter for the mining industry. Over time, while retaining its historic charm, Nelson evolved into a thriving arts and culture hub,... is an accessible option.
Fruitvale's Highlights & Recreation
One of the key highlights of Fruitvale is the Beaver Valley Recreation Park, which features sporting fields, tennis courts, a skate park, playground, and a large swimming pool. The nearby Champion Lakes is an excellent spot for camping, canoeing, and fishing, with excellent trails for hiking and cross-country skiing during the winter. The downtown area also provides a charming collection of independently owned shops and eateries, ensuring a unique shopping and dining experience.
Commerce & Conveniences
Fruitvale is dotted with various small businesses, from banks to grocery stores and hair salons. Canada Post Office in the town center caters to mailing and postal needs. Seasonal sales, often coinciding with local festivals, create opportunities for residents and visitors alike to bag unique boutique items and locally made goods at discounted prices.
Transport & Connectivity
The village is well-connected regionally. While highways offer access to cars and buses, the nearby West Kootenay Regional Airport in Castlegar provides an air connection to the outside world. The public bus service run by BC Transit also has a daily line to Fruitvale from nearby communities.
Sports Facilities
Sporting activities are an integral part of Fruitvale's community life. The Beaver Valley Recreation Centre houses an ice rink and a curling arena. The local baseball fields are popular during the summer months, with teams often competing in regional leagues.
Traveler's Final Take
Fruitvale is a Canadian gem. A traveller's haven in its true sense, it beautifully balances its historical lineage, captivating charm, idyllic landscapes, robust sporting enthusiasm, and a fascinating cultural scene. Its welcoming community and delightful conveniences make it an engaging destination – brimming with must-visit locales at every corner.
Must-Visit Spots in Fruitvale:
– Beaver Valley Recreation Park
– Champion Lakes Provincial Park
– Beaver Valley May Days Festival
– Downtown Fruitvale Shops and Eateries
– Beaver Valley Recreation Centre
– Nearby Trail Museum & Archives
– Columbia Basin Alliance for Literacy
– Fruitvale Elementary School
– J. L. Crowe Secondary School
– West Kootenay Regional Airport.