North Cowichan Origins & Evolution
North Cowichan, situated on Vancouver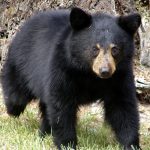 Vancouver Origins & Evolution Located on the western coast of Canada, Vancouver is a vibrant city that beautifully marries natural splendor with urban charm. Its history begins with the indigenous peoples who had inhabited this land for thousands of years before it was explored by Captain George Vancouver in the late 18th-century. Founded in 1886, the city took its name... Island in British Columbia, Canada, proffers rich historical narratives worthy of exploring. The city traces its roots back to the coal mining boom in the mid-19th century, experiencing significant growth, which led to its official incorporation in 1873. Since then, North Cowichan has enhanced its economic diversity while preserving its historic character through constant development and growth. The vibrant city's roots are firmly planted in forestry activities, but the passing of centuries has seen North Cowichan's economy diversify into services, retail, and craft industries.
The vibrant local culture draws influences from the First Nations people, particularly the Quw'utsun', whose presence on the lands predates the arrival of settlers and miners. The story of North Cowichan is thus a dynamic engagement between old and new, a city embracing its future while honouring its past.
City's Geography & Demography
North Cowichan spans approximately 195.93 square kilometres and is located on the eastern part of Vancouver Island, adjacent to the city of Duncan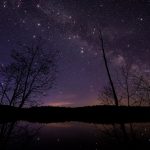 Duncan Origins & Evolution The city of Duncan, nestled within the Cowichan Valley on Vancouver Island in British Columbia, is steeped in a rich history. Serving as the traditional lands of the Quw'utsun' (Cowichan) First Nations for thousands of years, Duncan was officially founded in the late 19th century, much like many Canadian settler communities, by William Chalmers Duncan, after.... It enjoys a temperate climate characterized by warm summers and cool, wet winters, making it ideal for year-round outdoor recreational activities.
According to the 2016 Census, North Cowichan has a population of 29,676 people that represents a diverse mix. Demographically, the city is a harmonious blend of various cultures, contributing to its colourful tapestry of traditions, cuisines, and lifestyles. This diversity bolsters Cowichan's reputation as an inclusive and friendly community.
Cultural & Artistic Landscape in North Cowichan
Cultural exploration in North Cowichan is a thrilling experience, with a calendar of events that paint an elaborate portrait of the city's diversity. Major community events include the Cowichan Exhibition, the Canada Day Celebrations, and the Island Folk Festival.
Significant cultural assets in the area include the Quw'utsun' Cultural and Conference Centre, which offers visitors a rich cultural experience with its exhibitions, workshops, and performances. Furthermore, the Cowichan Theatre and the ArtSpring Island Arts Centre host a variety of performances, art exhibits, and workshops throughout the year.
Educational & Research Facilities
North Cowichan is home to esteemed research and education institutions. The Vancouver Island University and Queen Margaret's School are well-known institutions offering diverse curriculum and special programmes. There are also several public libraries scattered across the city, fostering a thriving culture of knowledge and learning.
North Cowichan's Highlights & Recreation
North Cowichan is a haven for lovers of the outdoors and adventure enthusiasts alike. The city offers a variety of recreational activities, from hiking to boating to mountain biking. Key landmarks include the Somenos Marsh Wildlife Society, a feast to the eyes with abundant bird species, and the Mt. Tzouhalem Ecological Reserve, a favourite among hikers.
Commerce & Conveniences
Shopping in North Cowichan reflects the city's unique coastal influence, offering an appealing mix of charming boutiques, artisan shops, and major retail outlets. Banks, postal services, and other essential commercial conveniences are readily accessible in the city. The weekly Saturday Duncan Farmers' Market is a cherished local tradition, proffering a bounty of fresh local produce and artisanal products.
Transport & Connectivity
North Cowichan has a well-functioning public transport system facilitated through the Cowichan Valley Regional Transit System, which provides connections to key points in the city. Travelling to and from North Cowichan is also facilitated by the proximity of Nanaimo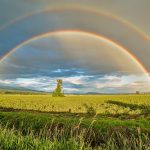 Nanaimo Origins & Evolution Nanaimo, a city on Vancouver Island in British Columbia, Canada, has a rich history. Originally inhabited by the Coast Salish people, the city was founded in 1852 as a Hudson's Bay Company trading post named Colvile Town. After the arrival of the Canadian Pacific Railway in 1886, the city experienced robust growth, evolving from a pioneer... Airport and ferry terminals in Victoria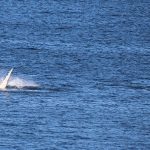 Victoria Origins & Evolution Victoria, nicknamed the "City of Gardens", is the capital of British Columbia, Canada, founded in 1843 by the Hudson Bay Company's James Douglas as a fort. The city was named after Queen Victoria of the United Kingdom. Vibrating with rich history, Victoria evolved from a small settlement to a vibrant metropolis, with an architectural nod to....
Sports Facilities
The city has invested in sports facilities, including Fuller Lake Arena and Cowichan Aquatic Centre. These facilities host numerous sports activities such as ice hockey, swimming, and recreational training sessions. There's also the Cowichan Sportsplex, an outdoor sports and recreation facility, presenting numerous sports fields, tracks and trails.
Traveler's Final Take
It is easy to see why North Cowichan is both a favourite among the locals and a must-visit for travellers. Its blend of cultural offerings, vibrant recreational scene, varied commerce, and natural beauty make it a stand-out in the Cowichan Valley. North Cowichan's ability to fuse its historical past with contemporary living creates an intriguing experience not to be missed.
Must-Visit Spots in North Cowichan
Quw'utsun' Cultural and Conference Centre
Cowichan Theatre
ArtSpring Island Arts Centre
Somenos Marsh Wildlife Society
Mt. Tzouhalem Ecological Reserve
Duncan Farmers' Market
Vancouver Island University
Queen Margaret's School
Fuller Lake Arena
Cowichan Aquatic Centre
Cowichan Sportsplex