Powell River Origins & Evolution
Powell River, named after Dr. Israel Wood Powell, is a charming city in British Columbia, Canada. Founded in 1910, the city initially grew rapidly due to the bustling timber and paper industries. The town's paper mill, Powell River Paper Company, established in 1912, still forms a significant part of its economy. Through well-planned urban development, the city has retained its rich historical charm. The townsite area of Powell River, now designated as a National Historic District, bears testimony to the city's foregone industrial era, with its quaint single-family homes and beautifully restored mill buildings.
Over the years, Powell River has evolved from an industry-dependent town to a diverse economy center, attracting newcomers with its enchanting seaside location and unbeatable quality of life. From its forests and mills, the town has transitioned seamlessly, retaining its vibrancy and small-town charm while embracing modernity and cultural multiplicity.
City's Geography & Demography
Situated along the east coast of Malaspina Peninsula, Powell River affords a breathtakingly gorgeous view of the straits bearing the same name. The city enjoys a temperate marine climate, resulting in mild, wet winters and warm, dry summers. Its topography, marked by coastal mountains and verdant forests, makes it a haven for outdoor enthusiasts.
Powell River, with a population touching around 13,000, is home to a diverse and inclusive community. The city has seen a steady rise in the number of young families and retirees, drawn in by its serene landscape, easy-going lifestyle, and affordable cost of living.
Cultural & Artistic Landscape in Powell River
Powell River's cultural scene is steeped in arts, music, and theater. Its calendar is filled with music and film festivals, outdoor concerts, and art shows. Major events include the International Choral Kathaumixw, Powell River Film Festival, and BC Bike Race. The city hosts PRISMA (Pacific Region International Summer Music Academy), drawing aspiring musicians worldwide.
Art galleries and studios, like the Artique and Malaspina Exhibition Centre, showcase the talents of local and visiting artists. On the theatrical front, the city's pride is the Patricia Theater, the oldest continuously running movie theater in Canada, offering art films and live performances besides blockbuster movies.
Educational & Research Facilities
Powell River boasts quality education at all levels, from elementary to tertiary. The School District 47 operates schools in the region, providing quality public education. For higher studies, the city has Vancouver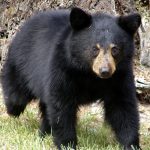 Vancouver Origins & Evolution Located on the western coast of Canada, Vancouver is a vibrant city that beautifully marries natural splendor with urban charm. Its history begins with the indigenous peoples who had inhabited this land for thousands of years before it was explored by Captain George Vancouver in the late 18th-century. Founded in 1886, the city took its name... Island University, offering a range of programs. Additionally, the Brooks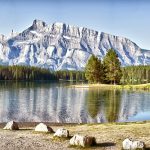 Brooks Origins & Evolution Situated in Alberta's heart, nestled amid the vast prairies and distinctive geological formations, the city of Brooks offers a unique blend of historical heritage and modern amenities. Founded in 1904, Brooks was named after a Canadian Pacific Railway director, Noel Brooks, symbolizing its historic connectivity to Canada's transportation system. Following oil and gas discoveries in the... Secondary School hosts an International Baccalaureate program.
The city also hosts a world-class research facility, the Hakai Institute, whose marine research helps understand and preserve BC's coastal ecosystems. The Powell River Public Library serves as the city's information hub, offering access to a diverse range of learning resources.
Powell River's Highlights & Recreation
Despite its small size, Powell River is teeming with recreational spots and landmarks. The city's outdoor offerings include Willingdon Beach Trail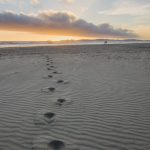 Trail Origins & Evolution The city of Trail, situated in British Columbia, Canada, holds a rich history that traces its roots to the 19th century. The city was founded by prospectors during the Gold Rush era, enticed by its bountiful deposits of minerals, mainly gold, silver, and copper. Later, the thriving mining industry prompted the construction of the Trail Smelter,..., Valentine Mountain, and Powell Lake. Inglewood Bird Sanctuary is a nature lover's paradise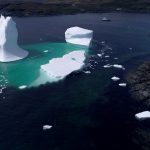 Paradise Origins & Evolution The story of Paradise begins in the late 1800s as a humble farming community. Over the past two centuries, it gradually evolved into one of the grandest living spaces one could find in Newfoundland and Labrador. Paradise was founded and developed along the Trans-Canada Highway's eastern tip, which eventually fueled its development as a glorious commercial..., harboring a diverse species of birds. Visitors interested in the city's history can make their way to Townsite Heritage Society.
The city also offers several parks and recreational facilities like Larry Gouthro Park and Powell River Recreation Complex. Originating in Powell River, the Sunshine Coast Trail is a 180 km outdoor adventure trail providing an unparalleled hiking experience.
Commerce & Conveniences
Powell River has an array of shops, including boutique stores, antique shops, and general stores like Powell River General Store. The city offers banking facilities with a number of local and national banks. Major postal services are provided through the Canada Post located in the city.
The city also hosts a series of seasonal farmers' markets showcasing locally grown produce, artisanal goods, and more—an excellent opportunity for tourists and locals to experience the city's agrarian roots and vibrant local scene.
Transport & Connectivity
Powell River offers excellent local bus service run by BC Transit. The city is also well-connected by road to all major cities in Canada. For air connectivity, the Powell River Airport offers air taxi services to other parts of Canada. Numerous ferries come in and go from the Westview and Saltery Bay ferries, connecting Powell River to Courtenay–Comox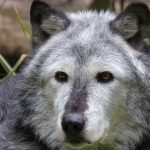 Comox Origins & Evolution Comox, located in British Columbia, Canada, boasts enriched history and cultural traditions. The town gets its name from the indigenous Kwak'wala language, with Comox translating into "Place of Plenty"—a reflection of the abundant natural resources that have been instrumental in sustenance for indigenous inhabitants, as well as its eventual settlers. Founded in the mid-19th century as... and Vancouver.
Sports Facilities
Powell River is home to several sports facilities, including sporting arenas, gymnasiums, and recreation centers. The Hap Parker Arena is a massive indoor rink, which is the home ground for Powell River Kings. Outdoor enthusiasts can visit the Powell River Bike and Skate Park, known for their scenic trails.
Traveler's Final Take
Every corner of Powell River radiates a unique blend of heritage charm and modern vibrancy. The city's enchanting coastal location, mixed with warm and inviting locals, makes it a worthwhile travel destination. Visitors get to revel in the town's breathtaking landscapes, rich history, vibrant arts scene, recreational parks, and educational institutions.
Must-Visit Spots in Powell River
Powell River Paper Company
National Historic District townsite
International Choral Kathaumixw
Artique and Malaspina Exhibition Centre
Patricia Theater
Vancouver Island University
Hakai Institute
Willingdon Beach Trail
Valentine Mountain
The Sunshine Coast Trail
Powell River General Store
Powell River Bike and Skate Park