Brief History of Richmond
Richmond is a city with a storied past that taps into the wellspring of both indigenous and colonial Canadian history. The area that is now known as Richmond was initially inhabited by Coast Salish people for thousands of years prior to European contact. It was not until 1808 when the European explorer Simon Fraser arrived and formal settlement started in 1858 with the establishment of ingot on Lulu Island. Richmond was named in 1879 after a local homestead built by Hugh Boyd; the name is borrowed from Richmond, England as the two places bear a resemblance in terms of geography.
Geographical Location and Climate
Situated on Canada's Pacific coast, Richmond is located in the province of British Columbia and is part of the Metro Vancouver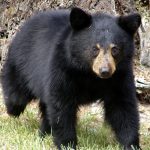 Vancouver Origins & Evolution Located on the western coast of Canada, Vancouver is a vibrant city that beautifully marries natural splendor with urban charm. Its history begins with the indigenous peoples who had inhabited this land for thousands of years before it was explored by Captain George Vancouver in the late 18th-century. Founded in 1886, the city took its name... area. It comprises 17 islands in the Fraser River delta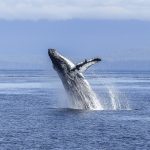 Delta Origins & Evolution Nestled in the picturesque Fraser River delta in British Columbia, Canada, is the idyllic community of Delta. First populated by the Tsawwassen Indigenous people, the city was incorporated in 1879. Brisk development was seen in this community-oriented city in the early 20th century, largely with the expansion of agriculture, more so after World War II when..., the largest and most populated being Lulu Island. The city experiences a temperate maritime climate, characterized by mild winters, warm summers, and abundant rainfall. Despite being located at the same latitude as chilly Quebec City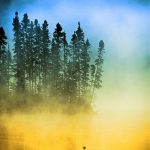 Quebec City Origins & Evolution Enveloped in rich history and culture, Quebec City is one of the earliest European settlements in North America. Founded in 1608 by French explorer Samuel de Champlain, Quebec City has gone through a fascinating evolution that has shaped its unique character today. The city was a strategic location during the period of New France and..., warm Pacific currents help Richmond maintain a relatively mild climate throughout the year.
Population and Demography
According to the 2016 Census, Richmond's population is approximately 198,000, making it the fourth-largest city in British Columbia. The city is notably multicultural, with immigrants making up about 60% of the population. A rich tapestry of ethnic backgrounds can be found here, with a significant Asian population, particularly of Chinese descent.
Founding of the City and Its Historical Development
Richmond was officially incorporated as a city on December 3, 1879. The city's development was initially tied to fishing, agriculture, and shipping due to its advantageous location on the Fraser River delta. Over time, Richmond transformed from a rural community into an urban city, with the development of housing, commercial facilities, and infrastructure. Today, Richmond is an economic force in the region, hosting several international companies and shopping centers.
Cultural Events and Festivals
Richmond is a city teeming with cultural events and festivals that showcase both its multicultural background and its heritage. The Richmond World Festival is a notable event, offering global music, food, and cultural displays. Additionally, the Cranberry Festival celebrates Richmond's agricultural heritage, while the annual Winter Wonderland rings in the holiday season with festive decorations, activities, and ice carving demonstrations.
Museums, Theaters, and Galleries
Richmond offers an array of cultural highlights, such as the Richmond Museum, which traces the local history. The Gateway Theatre provides a venue for live performances and the Richmond Art Gallery displays contemporary art. Another notable institution is the Britannia Shipyards National Historic Site, which showcases Richmond's maritime and immigrant history.
Universities and Scientific Institutions
Richmond is home to the Kwantlen Polytechnic University – Richmond Campus, which offers a range of academic and vocational programs. Also, the city hosts research institutions such as the TRIUMF particle and nuclear physics lab affiliated with the University of British Columbia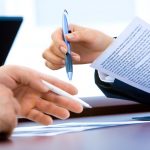 The Historical Significance of University of British Columbia The University of British Columbia (UBC) holds a significant place in Canadian history, both as an institution of higher learning and as a landmark that showcases the country's architectural heritage. Established in 1908, UBC has grown to become one of Canada's top-ranked universities while preserving its historical charm. Walking through its grandiose....
Libraries and Research Centers
The Richmond Public Library, with its main branch located in the Richmond Cultural Centre, serves as the primary source of community literature and research resources. Other research facilities in the city include the City Centre Community Centre and the Richmond Olympic Oval which houses a sports science lab.
Significant Landmarks and Monuments
One of Richmond's standout landmarks is the Olympic Oval, an indoor speed skating venue built for the 2010 Winter Olympics, and now a multi-use facility. The historic Steveston Village, with its preserved 19th-century buildings and the Gulf of Georgia Cannery national historic site, is another notable tourist attraction.
Parks, Gardens and Open Spaces for Recreation
Richmond is blessed with an abundance of open spaces for recreation. Minoru Park offers walking paths, sports facilities and peaceful gardens, while Garry Point Park provides picturesque waterfront trails. The Richmond Nature Park is a sprawling green space with wildlife-viewing opportunities.
Public Transportation and Transportation Infrastructure
The city's transportation infrastructure is highly developed, with the Canada Line connecting Richmond to Downtown Vancouver and beyond. Numerous bus routes are also available throughout the city, and it boasts an impressive network of cycle routes and footpaths.
Airports, Rail and Bus Stations
As for airports, Vancouver International Airport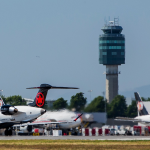 The Historical Significance of Vancouver International Airport Vancouver International Airport (YVR) is not just an airport; it is a symbol of the city's growth and prosperity. As one of Canada's most iconic landmarks, it has witnessed countless historical milestones that have shaped the region into what it is today. From its humble beginnings as a small airfield in 1929, YVR..., located in Richmond, is the second busiest in Canada. Richmond also features several rail and bus stations which serve as important hubs for the Greater Vancouver transit system.
Stadiums and Sports Facilities
Richmond has substantial sports facilities, including the Richmond Olympic Oval. The city also boasts several community centers, sports fields, and a myriad of places to engage in outdoor recreational activities.
Summary of Richmond's Attractions
Richmond is a fascinating city that offers a rich tapestry of history, a multicultural atmosphere, impressive infrastructure, and natural beauty. Its attractions range from the natural beauty of its parks and gardens to its immersive cultural events and establishments.
Quick Reference Guide
Richmond World Festival
Cranberry Festival
Winter Wonderland
Richmond Museum
Gateway Theatre
Richmond Art Gallery
Britannia Shipyards National Historic Site
Kwantlen Polytechnic University – Richmond Campus
TRIUMF particle and nuclear physics lab
Richmond Public Library
City Centre Community Centre
Richmond Olympic Oval
Steveston Village
Gulf of Georgia Cannery
Minoru Park
Garry Point Park
Richmond Nature Park
Vancouver International Airport