North Saanich Origins & Evolution
Located on the Saanich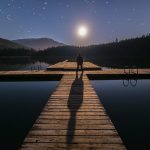 Saanich Origins & Evolution The idyllic district of Saanich, located on beautiful Vancouver Island, is one of the oldest agricultural settlements in the region. Founded in 1906, it quickly burgeoned from a small settlement of First Nations people and European settlers into a charming Canadian municipality. It beautifully encapsulates the province's history with its rich blend of heritage and modernity.... Peninsula of Vancouver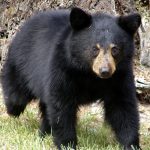 Vancouver Origins & Evolution Located on the western coast of Canada, Vancouver is a vibrant city that beautifully marries natural splendor with urban charm. Its history begins with the indigenous peoples who had inhabited this land for thousands of years before it was explored by Captain George Vancouver in the late 18th-century. Founded in 1886, the city took its name... Island, British Columbia, Canada, North Saanich is a hidden gem boasting a rich history and cultural fabric. Its story began with the Coast Salish First Nations who inhabited this land for thousands of years before European settlers arrived. Founded officially as a district in 1965, North Saanich has experienced steady growth as settlers recognized the area's abundant natural beauty and resources. Today, it stands as a towering symbol of the harmonious integration of past and present, where tradition peacefully coexists with progress.
City's Geography & Demography
North Saanich is nestled between the waters of Haro Strait and Saanich Inlet, creating an alluring coastal lifestyle for its residents. With a temperate maritime climate, the city enjoys mild, wet winters and dry, warm summers. As per the 2016 Census, North Saanich has a population of approximately 11,249, reflective of the tranquility and serenity the city offers. The amalgamation of farmers, artisans, retirees, and young families residing in North Saanich provides for a diversely harmonious community.
Cultural & Artistic Landscape in North Saanich
North Saanich is a proud custodian of a vibrant cultural and artistic scene. It hosts annual events such as the Saanich Peninsula Arts & Crafts Society's ArtSea Festival, which showcases the rich talent of local artisans and craftspeople. North Saanich is also home to the British Columbia Aviation Museum, where history enthusiasts can delve into Canada's aviation past. Despite its small size, North Saanich does not lack cultural spaces, offering a variety of intimate galleries and studios dedicated to local arts and crafts.
Educational & Research Facilities
Education and research flourish in North Saanich, with proximate access to excellent educational institutions. The city is part of the Saanich School District and hosts Parkland Secondary School, one of the highly renowned schools on Vancouver Island. Additionally, North Saanich houses the Institute of Ocean Sciences, which provides essential research into marine biology and climate change.
North Saanich's Highlights & Recreation
Picturesque landscapes and recreational spots are never far in North Saanich. Notable landmarks such as the Fisgard Lighthouse, Beacon Hill Park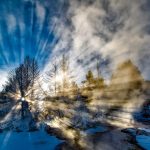 The Historical Significance Beacon Hill Park, nestled on the southern edge of Victoria, British Columbia, holds a significant place in Canada's history. Established in 1882, the park stands as a proud testament to the rich heritage and cultural legacy of the region. Its creation was not merely an act of urban planning but a deliberate effort to preserve the natural..., and Butchart Gardens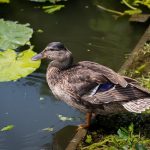 Discovering Butchart Gardens: A Journey Through Time and Beauty Hidden away on Vancouver Island in British Columbia lies a horticultural gem that has become one of Canada's most beloved landmarks - Butchart Gardens. With a history dating back over a century, this enchanting destination is not just a garden but a living testament to the power of creativity and perseverance.... capture the city's charm. For the outdoor enthusiast, there's John Dean Provincial Park, offering numerous trails and breathtaking views. The city contains numerous marinas and is dotted with parks, farms, and vineyards—a testament to North Saanich's agriculturally-rich history.
Commerce & Conveniences
Despite its rural charm, North Saanich is not devoid of modern conveniences. Major grocery chains, banks, post offices, and a variety of small shops are within reach. Markets featuring locally produced goods are a regular occurrence, with the Peninsula Country Market being a local favorite. Here, shoppers can browse stalls filled with fresh produce, baked goods, unique handicrafts, and more.
Transport & Connectivity
North Saanich boasts excellent connectivity options. Public transportation is provided by BC Transit, and the Victoria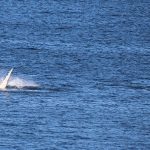 Victoria Origins & Evolution Victoria, nicknamed the "City of Gardens", is the capital of British Columbia, Canada, founded in 1843 by the Hudson Bay Company's James Douglas as a fort. The city was named after Queen Victoria of the United Kingdom. Vibrating with rich history, Victoria evolved from a small settlement to a vibrant metropolis, with an architectural nod to... International Airport resides in the city's jurisdiction. Furthermore, BC Ferries' Swartz Bay Terminal is situated here, linking North Saanich to other various coastal locations.
Sports Facilities
Sports are a vibrant part of life in North Saanich, and the city accommodates this with quality facilities. Panorama Recreation Centre provides ample sport and fitness options, including an indoor pool, ice rinks, and tennis courts. The city is also home to several yachting and racquet sports clubs, embodying an active community spirit.
Traveler's Final Take
In conclusion, North Saanich—although small and quaint—offers a rich blend of history, culture, commerce, and rural tranquility. A city where the echoes of the past harmonize with the present, North Saanich provides an unforgettable and authentically Canadian experience.
Must-Visit Spots in North Saanich
– British Columbia Aviation Museum
– Institute of Ocean Sciences
– Fisgard Lighthouse
– Beacon Hill Park
– Butchart Gardens
– John Dean Provincial Park
– Peninsula Country Market
– Victoria International Airport
– BC Ferries' Swartz Bay Terminal
– Panorama Recreation Centre