Port Hardy Origins & Evolution
Tucked away at the northeastern end of Vancouver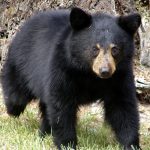 Vancouver Origins & Evolution Located on the western coast of Canada, Vancouver is a vibrant city that beautifully marries natural splendor with urban charm. Its history begins with the indigenous peoples who had inhabited this land for thousands of years before it was explored by Captain George Vancouver in the late 18th-century. Founded in 1886, the city took its name... Island is the delightful city of Port Hardy. Founded as a fur trading post by the Hudson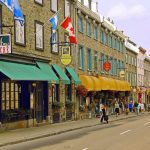 Hudson Origins & Evolution Hudson is a charming town nestled on the banks of the Ottawa River in Quebec. Founded in the late 19th century, it has seamlessly blended its historic charm with modern conveniences. Originally an Anglican farming community named Cavagnal, it rebranded as Hudson in the 1960s to reflect its British roots and to appease English-speaking residents. This... Bay Company in the early 19th century, the town grew steadily with the development of coal mining and logging industries. Robust economic opportunities attracted a mix of Europeans, Chinese, Japanese, and First Nations peoples, giving Port Hardy its rich multicultural heritage. Over time, the city has evolved into a vibrant community marked by resiliency and adaptability, embracing a balance of industrial growth and environmental preservation.
City's Geography & Demography
Port Hardy, graced by a blend of rainforest, coastal waters, and mountains, serves as a gateway to many wild and scenic adventures. Located 500 km north of Victoria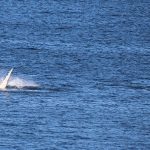 Victoria Origins & Evolution Victoria, nicknamed the "City of Gardens", is the capital of British Columbia, Canada, founded in 1843 by the Hudson Bay Company's James Douglas as a fort. The city was named after Queen Victoria of the United Kingdom. Vibrating with rich history, Victoria evolved from a small settlement to a vibrant metropolis, with an architectural nod to..., the city experiences mild, wet winters and cool, dry summers typical of a maritime climate. Home to about 4,000 residents, the city embraces its great diversity, with a large representation from the Kwakiutl First Nations, accenting its multicultural character. The town also boasts a thriving elderly population, contributing to its strong sense of community.
Cultural & Artistic Landscape in Port Hardy
In Port Hardy, culture and arts come alive with various events and institutions. The Filomi Days, a festival showcasing the city's fishing, logging, and mining heritage, embodies the city's commitment to celebrating its history. The Cloth Castle, a laudable fabric arts gallery, captures the innovative talent of local artists, while the Port Hardy Museum provides a deep dive into the town's rich cultural tapestry. The Gate House Theatre engages residents and tourists alike with its diverse array of performances.
Educational & Research Facilities
Education is key to Port Hardy's vitality, with North Island Secondary and Port Hardy Secondary serving as the primary educational institutions. The town also houses the North Island College, extending opportunities for higher education. The Port Hardy Public Library, with its extensive collection of literature, enriches the educational landscape of the city. The Kwakiutl Band Council is instrumental in preserving and promoting Indigenous knowledge and practices.
Port Hardy's Highlights & Recreation
The city is home to many parks and recreational spots. You can cycle along the scenic Rotary Sea Walk, explore the underwater wonders at Quatse River Nature Trail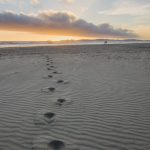 Trail Origins & Evolution The city of Trail, situated in British Columbia, Canada, holds a rich history that traces its roots to the 19th century. The city was founded by prospectors during the Gold Rush era, enticed by its bountiful deposits of minerals, mainly gold, silver, and copper. Later, the thriving mining industry prompted the construction of the Trail Smelter,..., or wander in Raft Cove Provincial Park's protected wilderness. Carrot Park, a delightful urban green space, is popular for picnics. Port Hardy also serves as a gateway to the Cape Scott Provincial Park, known for its challenging hiking routes and the North Coast Trail.
Commerce & Conveniences
The city offers a variety of shopping experiences. From the First Nations arts at the Copper Maker Gallery to the nostalgic candies at Seaside Gifts, there's a treasure trove of novel items. Major banks, such as the Royal Bank of Canada, provide financial services while the Port Hardy Post Office connects the community to the world.
Transport & Connectivity
With a robust transit system, Port Hardy is easily accessible. The Port Hardy Airport connects the city to Vancouver and other parts of Canada while the BC Ferries operates services to Prince Rupert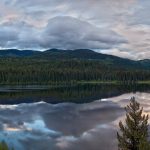 Prince Rupert Origins & Evolution Residing on Kaien Island, off the Canadian mainland's North Coast, sits the quaint city of Prince Rupert. This port city, named after the first Governor of the Hudson Bay Company, Prince Rupert of the Rhine, was officially incorporated in 1910. However, its history stretches as far back as 10,000 years with the local Tsimshian Nation.... and Bella Coola. For ground travel, transit buses, taxi and car rental services are in operation, making travel easy and convenient.
Sports Facilities
Port Hardy loves its sports, catering to enthusiasts with various facilities. The Don Cruickshank Memorial Arena hosts ice hockey and figure skating competitions, while the Port Hardy Recreation Centre features facilities for racquetball, squash, and wall climbing. For golfing enthusiasts, Seven Hills Golf and Country Club is a hit.
Traveler's Final Take
Port Hardy is a city where historical charm meets natural wonders, merging into a unique harmony. Its labyrinth of wilderness trails, local arts and cultural vigour, convenient commerce hubs, and remarkable accessibility make it an ideal destination for a well-rounded vacation.
Must-Visit Spots in Port Hardy
Hudson Bay Company Post
Filomi Days
The Cloth Castle
Port Hardy Museum
Gate House Theatre
North Island Secondary
Port Hardy Secondary
North Island College
Port Hardy Public Library
Kwakiutl Band Council
Rotary Sea Walk
Quatse River Nature Trail
Raft Cove Provincial Park
Carrot Park
Cape Scott Provincial Park
Copper Maker Gallery
Seaside Gifts
Royal Bank of Canada
Port Hardy Post Office
Port Hardy Airport
BC Ferries
Don Cruickshank Memorial Arena
Port Hardy Recreation Centre
Seven Hills Golf and Country Club